Five Ways to Enjoy California's New Ocean Parks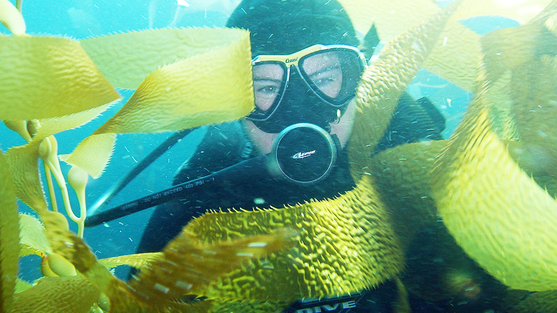 Whatever one's favorite ocean-touring activity, marine protected areas provide an enhanced experience. California is poised to be the first state to have an offshore network of reserves and conservation areas, places set aside with limited or no fishing, where habitat is protected and the creatures who live there can thrive. Here are five ways to get to know the ocean park near you – or help you make the most out of a vacation destination!
Grab a Kayak and paddle out. Get some exercise while letting the mind relax, observe and savor the moment. My favorite part of kayaking is searching for shadows that lead to mysterious caves and crevices. Kayaking is also a great way to look out for whales in the distance – Grey whales migrate from December through May, and humpbacks can be seen in summer and fall.
Tour by paddleboard. From your vantage point, you can see far out toward the horizon, but still get up close and personal with what's right around you. Flashes of color reveal schools of fish. Sea otters float by in beds of kelp, cuteness personified. The steady rhythmic paddling always puts me in a more relaxed state of mind.
Dive in! For the true adventurers, the lure of below the surface is irresistible. Civilization disappears – and with it, all the stress of modern living. The ocean is truly a magical place. No matter how many National Geographic specials you watch, seeing the wonder below the surface truly is a whole different world.
Unpack the binoculars. In addition to protecting fish, California's ocean parks provide safe haven for the thousands of seabirds who travel the Pacific flyway and make their homes on offshore rocks or along the coast. If you're not already familiar with the antics of the Sooty Shearwater, Black-footed Albatross or Storm Petrels, these exotic creatures will soon become as familiar to you as the ever-present seagulls. The poorly named Common Murre remains one of my favorites, able to dive from great heights and swim over 100 feet underwater.
Catch a wave. While my main focus during surfing is likely making sure I'm positioned to ride a wave and not get smashed underneath it, surfing also provides plenty of time to look around and marvel at the sea life. From soaring birds to barking sea lions to "bait balls" swirling beyond the breakers, an ocean park offers an abundance of life – and surfing a way to intermingle within it.
Ready to visit? Check out CalOceans.org to find a marine protected area near you.
Did we leave out your favorite way to enjoy underwater parks? Let us know in the comments below.