Marine Protected Areas Attract More Than Just Ocean Life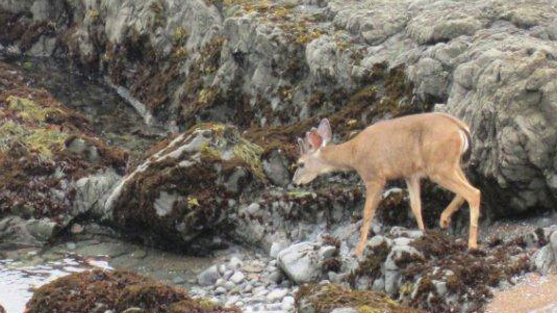 California's marine protected areas were created to enhance ocean ecosystems for marine life — but it turns out that deer also like them. Cambria resident Jim Webb spotted these deer nibbling seaweed and wading in a shallow tidepool in the White Rock Cambria State Marine Conservation Area. He reports that numerous sea otters and a pod of dolphins were seen the same day not far from here. Wildlife watching is a fantastic opportunity in many of California's MPAs.
The California Fish and Game Commission is in the final stages of creating a network of marine protected areas in Northern California. They need to hear from you before the next public hearing. Let them know you support MPAs in California.
Check out more photos from Jim Webb after the jump.