Your pledge: an investment in our Earth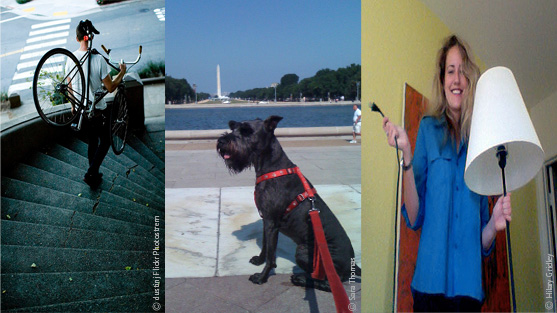 Ever wonder how one small thing you do can impact the entire well-being of the planet? One action alone – riding your bike to work, composting, picking up trash along your commute so it doesn't find its way into the ocean – may seem insignificant. But it's not.
Small actions, when done in collaboration with others, add up to large-scale improvements for the health of our planet. Collective impact is one of the most powerful ways we can help each other and our ocean.
With just one click of the mouse, you can commit to do one good thing for the planet. Even better, Odwalla will up the goodness by donating $1 on your behalf to Ocean Conservancy.
I've decided to pledge to pick up at least one piece of trash every time I walk the dog – that's at least 730 pieces of trash that will no longer find their way to the storm drain and eventually our ocean! Ocean Conservancy staff has also joined me in taking the pledge:
Nick Mallos is taking his reusable water bottle to the gym so that he no longer uses the plastic cups at the water cooler.
Dave Connell started riding his bike to the metro instead of driving.
Anna Zivian is saving water by taking shorter showers and soaping up the dishes before turning on the tap to rinse them.
Hilary Gridley pledges to always unplug, not just turn off, appliances in her house when they aren't in use.
What will you pledge to do? Join us in our quest for a healthier planet, and be sure to tell us what your pledge is!
Take the pledge today: http://ocean.ly/JGcGok