Pearls of Wisdom: Sharks Answer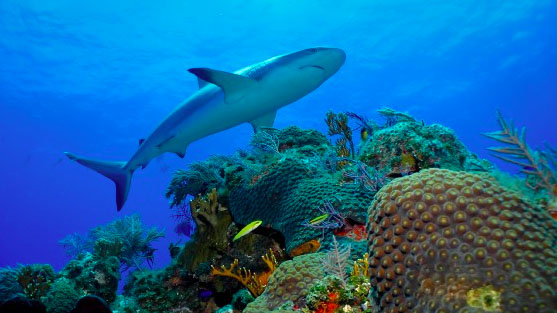 TRUE: One of the rarest sharks is called a megamouth shark.
TRUE: Some sharks can increase their size by swallowing large amounts of water.
FALSE: Like dolphins, sharks do not have scales.
Sharks are covered with small, tooth-like scales called dermal denticles. Sharks feel smooth to the touch because their scales are designed to reduce drag. Megamouth sharks and swell sharks are both real animals! Megamouths sound scary, but they're filter feeders and prefer plankton. Swell sharks, as their name implies, can swell up to twice their normal body size just by swallowing water. What's your favorite shark?