Follow Me on a Journey to the Center of the Ocean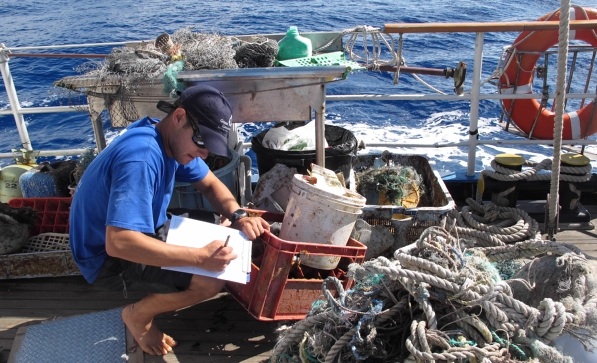 I've been in Japan for a week now, witnessing firsthand the devastation caused by the tsunami 15 months ago and helping with ongoing cleanup efforts as much as I can. At the end of the week, I set sail on the Algalita/5 Gyres Japanese Tsunami Expedition that will take me out to the middle of the Pacific Ocean in search of tsunami debris that was washed out to sea.
National Geographic has asked me to share updates about the expedition on their News Watch blog, so I posted my first entry while still on dry land.
Here's an excerpt:
Documenting what types of materials are out there, and how they are responding to currents and wind, will help us understand the trajectory of the debris and what it means for our ocean and coastlines. I'm hoping this research expedition will provide a snapshot of what might show up on our shores.

Another goal of this trip is to enrich Ocean Conservancy's broader study on ocean debris and plastic pollution. It's important to remember that the vast majority of debris in the ocean was there a long time before last year's tsunami disaster and was caused not by nature but by humans.
Stay tuned for more updates as I continue on this journey — and join Ocean Conservancy's Trash-Free Challenge to help reduce your impact on our ocean.