New network of protected areas approved for California's far north coast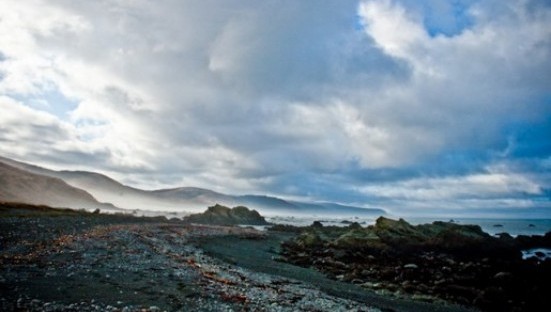 California's remote North Coast is typically known for its colossal redwood trees and wild, wave-swept coastline. Yesterday, residents of the state's far north end celebrated the adoption of a network of marine protected areas – a network unanimously agreed on by fishermen, conservationists, divers, educators and tribal delegates. Although other regions of California have also adopted their own portions of what is now a state-wide network, the path to implementation of the state's Marine Life Protection Act was challenging right up until the end. Fishermen wanted one thing, conservation representatives another.
The North Coast stakeholder group didn't agree easily – as in other places, a diverse array of interests came into play. A unique challenge arose when discussing where to locate the protected areas without potentially impacting historical and cultural tribal use. Fortunately, the dedication of tribal representatives, California Department of Fish & Game staff and the MLPA Initiative team, along with widespread community support, led to significant changes in the state's relationship with California tribes and tribal communities.
Notably, under the leadership of John Laird, California's Secretary for Natural Resources, and Governor Jerry Brown, a path was found to protect tribal traditional uses within key marine protected areas. Additionally, Governor Brown created the new statewide position of Tribal Advisor to proactively engage with tribes on natural resource and other issues in the future.
Protected areas include Pyramid Point, Reading Rock, South Humboldt Bay, Cape Mendocino and other offshore locations known for diverse wildlife and bountiful habitat. Along with rockfish, abalone and other undersea creatures, these ocean parks will provide refuge for shorebirds and marine mammals. They will extend similar protections to some of the tidepools, offshore rocks, kelp forests and other habitats along our coast.
In addition, not only does this network herald good news for California's North Coast, but for the state as a whole as the adoption marks the completion – 13 years after passing into law – of the Marine Life Protection Act. Which is great news for the California coast and everyone who depends on it, treasures it and values ocean health around the world.
Want to enjoy these underwater parks firsthand? Head to one of our 10 favorite dive sites in the state or simply enjoy our photo slideshow.