Celebrating the first statewide network of marine protected areas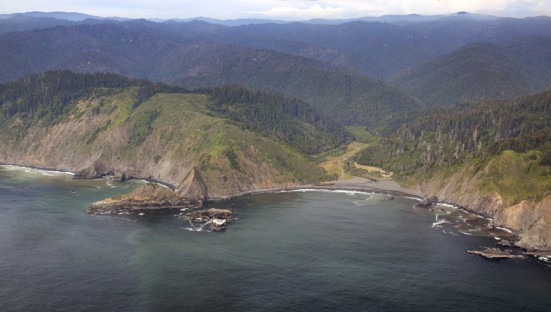 It wasn't until about 3 a.m. that the realization finally sunk in: We'd done it. Not only had the North Coast marine protected area network been formally adopted by the Fish and Game Commission, but California would soon be home to the first comprehensive series of such protections in the nation.
I thought of the rockfish and abalone, sea lions and whales, too many seabirds to name, and how some of those creatures now have safe places to live, breed and thrive. All the hours in meeting rooms, the debates and discussions, all the thousands of emails and phone calls had actually paid off.
What a wonderful moment, to know California has taken proactive steps to protect the sea. Places people can visit and enjoy. "Hope spots," as oceanographer Sylvia Earle refers to them. We know marine protected areas work – across the globe and right here at home.  Protections established in the Channel Island in 2003 are already showing benefits to sea life.
Over the years, with the steady support of Ocean Conservancy's members, my colleagues worked to ensure effective implementation of the Marine Life Protection Act in the Central, North Central and South coast regions. When California's Fish & Game Commission approved the North Coast last week, the vote marked the completion of the United States' first statewide network of underwater parks designed to protect ocean habitat and wildlife life undersea Yosemites.
With all the issues troubling our sea life – our work is by no means done! – staying optimistic can sometimes be a challenge. Knowing that our state's waters now offer the best marine protection in the country is a great feeling. It's a good moment for the ocean.