A Future for Fish in California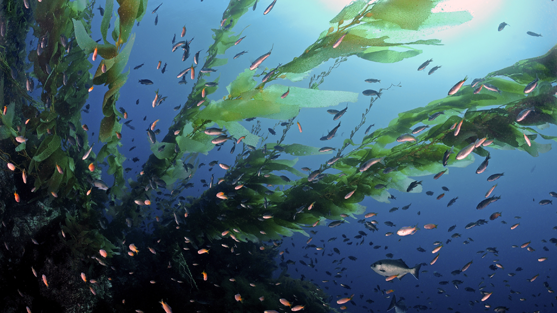 All this week, Ocean Conservancy has been celebrating California's newly completed statewide collection of underwater parks. We've written about these  parks extensively on The Blog Aquatic, thanked our supporters for helping make them a reality and chronicled the beautiful dive spots they offer.
Today, Enric Sala, National Geographic explorer-in-residence and Ocean Conservancy board member, writes on the importance of these underwater parks to California's ecology and economy. Writing in the National Geographic NewsWatch blog, Sala notes that protection in Cabo Pulmo National Park in Baja California, Mexico, resulted in increases in fish size and quantity "more than four-fold with a decade of protection." These results bode well for California. He continues:
A June 6 decision to implement marine protected areas in northern California establishes the final piece of the state's network of marine protected areas spanning the length of its 1,100-mile coast. This network includes ecological hot spots like the Farallon Islands, Point Reyes, Monterey Bay and La Jolla reef. A pilot system of ocean protected areas established at the Channel Islands off the Santa Barbara coast in 2003 is already resulting in more and bigger lobsters and healthier kelp forests.

Over time, the rewards will continue to multiply. And not just for the fish. Marine protected areas are great for kayakers, divers, bird-watchers, surfers and for fishermen. By protecting areas that fish, sea otters, birds and other ocean wildlife need to feed and breed, sea life can recover. And because fish don't understand boundary lines, fishermen working in nearby waters reap the benefits too. They are able to catch more and bigger fish than in areas that don't neighbor reserves.

Let me put it into economic terms: We have historically treated the ocean like a debit account where we keep making withdrawals and never make a deposit. Marine protected areas convert key areas of the ocean into savings accounts. By safeguarding the principal, these areas provide returns for us in terms of social, economic and ecological benefits. And because bigger, older fish have more babies, providing refuge for some of these "big mommas" allows us to reap the benefits of compound interest.