Pirate Fishing Bill Could Help U.S. Fishermen Protect Their Booty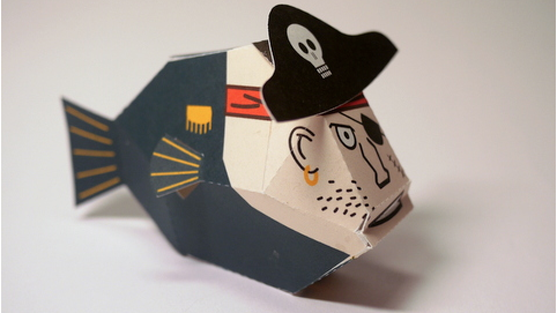 A hearing was held yesterday on a bill being considered by the House Natural Resources Committee that could improve protections for fish across the globe and for fishermen here in the United States.
The bill, HR 4100, would strengthen enforcement mechanisms to stop illegal, unregulated and unreported fishing – also known as pirate fishing. While this term may conjure up an image of Captain Hook or Treasure Island, pirate fishing poses a serious threat to global fisheries and could jeopardize the successes we have made in U.S. fisheries.
You may be surprised to learn that up to 20 percent of all fish caught worldwide are taken illegally or in unregulated waters – that's one in every five fish caught. This bill would strengthen the ability of the United States to combat this problem.
This also calls attention to our ongoing need to conserve and sustainably manage our fisheries, but these efforts must be coupled with support for the law that established our commitment as a nation to end overfishing.
The Magnuson-Stevens Fishery Conservation Act was written to ensure that there will be healthy fish populations for generations to enjoy and has successfully ended overfishing on most species by using science-based decision-making.
It doesn't make sense to improve conservation in some ways while simultaneously trying to weaken other protections in the Magnuson-Stevens Act. With bipartisan support over three decades, this legislation has stood the test of time and continues to restore fish populations and the well-being of fishing communities.
We must build on the progress we've already made toward ending overfishing and rebuilding fish stocks by standing behind this important law and allowing it to continue working.
Pirate fishing is a serious problem.  But if you want to make your own paper pirate fish like the one pictured, check this out!