Supporting the Ocean Means Supporting the National Ocean Policy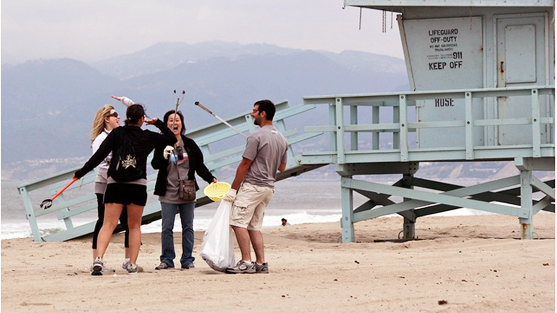 How are you celebrating the first official day of summer?  Some lawmakers in Washington are doing so by actually fighting against vital protections for our ocean, including the National Ocean Policy.
The National Ocean Policy coordinates the activities of more than 20 federal agencies. Most of these vital services already exist, like preventing and cleaning up ocean trash. Particularly now, with West Coast states' concerns with tsunami debris, coordination is as important as ever.  This ocean policy is a way to untangle and streamline the web of existing ocean regulations – more than 140 laws – in order to protect coastal communities and the economy.
But some lawmakers continue attempts to block implementation of the National Ocean Policy. Their latest move is to include language barring funds for the National Ocean Policy in the House Interior and Environment Appropriations bill – among other hits to our nation's environmental protections. This is an extreme move considering the possible implications. Prohibiting the Policy could hinder much of the day-to-day information and services that your states and local communities have come to rely on.
On these latest efforts to block the National Ocean Policy, Ocean Conservancy's Emily Woglom, director of government relations, said:
"It is unfortunate that critics are playing knee-jerk politics with an ocean policy that's about saving time, money and the source of livelihood for millions of Americans.  This is about ensuring that our natural resources are used efficiently and effectively so our coastal economies, now and in the future, flourish.
"Attacks on ocean protections are hyperbolic at best, hysterical at worst.  Blocking funding now will jeopardize existing jobs and important services."
Emily has been spreading the word on how the National Ocean Policy helps both the economy and your local community.  She's not alone – even the New York Times editorial board weighed in. But if this is the first you're hearing of the Policy, you're not alone.
If you support the ocean, you should support the National Ocean Policy. It's a common sense plan that's good for the American economy, jobs and communities.