How do you live trash-free?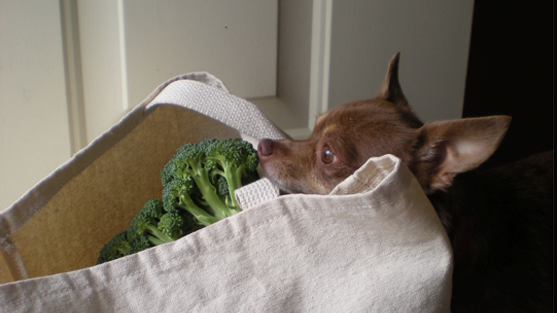 Earlier this month, Ocean Conservancy launched the Trash-Free Challenge to start a movement to reduce the trash we all create. We set out with a simple goal: If we could get 10,000 people to go trash-free for one month, we could stop over a million pounds of trash before it had a chance to reach our ocean. As we wrap up our challenge, here are some things participants have been doing to reduce their trash output. Thanks to everyone who has shared their tips with us!
Ruth emailed us to let us know she's started using small, glass tonic water and ginger-ale bottles as on-the-go water bottles. They're easily reusable, an ideal size for carrying around in a purse or bag, and because they are made of glass they reduce the risk of exposure to chemicals like BPA found in certain kinds of plastic.
James shared with us his memories of swimming in the ocean at Boca Raton and Delray Beach- prior to devastation from naval activity on the high Seas during WWII- when the water was pristine and beautiful. These memories led him to live a life of sustainability that consists of using reusable water bottles and similar products, and never discarding waste of any kind into the ocean.
Chris started a composting program at her kids' school. Every day at lunch the students place all of their food waste into gallon buckets by the trash cans. Chris goes to the school, picks them up and brings them home for worm composting. At the end of the school year, she had gathered about 9,600 pounds of food waste to give back to the earth. She also successfully taught her children and their peers an incredibly valuable lesson: one simple and minor action can add up to something much bigger and much more beneficial to the planet as a whole.
The 30-Day Trash-Free Challenge may be winding down, but don't let it stop here! Continue to embrace a more sustainable lifestyle, even if it's as simple as keeping your reusable bags or coffee mugs right by your front door so you remember to grab them when you leave the house. If you have tips to share, leave them in the comments section below, and remember to submit your photos to our Trash-Free photo contest and vote to win our Reusable Starter Kit.