Tsunamis are unavoidable; trash choking our ocean is not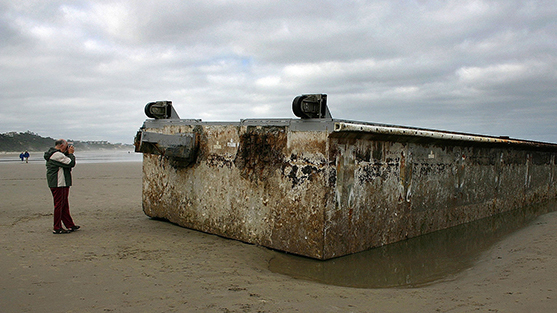 As Interim President and CEO of Ocean Conservancy and a resident of the Pacific Northwest, I watched with concern the news of a large Japanese dock landing in Oregon after being washed away by the devastating 2011 tsunami in Japan. In the Tacoma News Tribune, I explain why we should be concerned about the tsunami debris heading our way and what we can do:
While it is still too soon to know exactly how big a problem this debris will be for U.S. shores, the International Pacific Research Center estimates that 5 percent or less of the approximately 1.5 million tons of debris in the Pacific Ocean could make landfall.

To prepare for what might come, we should prioritize baseline monitoring, modeling and outreach in communities. Ocean Conservancy has been working closely with the Obama administration, including the National Oceanic and Atmospheric Administration, as they ramp up response efforts.

In addition to monitoring and volunteer cleanups, we also should be advocating for the resources that may be needed to deal with the aftermath of a disaster of this magnitude.
While natural disasters are inevitable, trash choking our ocean is not. Read the full story here.