Ocean Acidification Anxiety at 36,000 Feet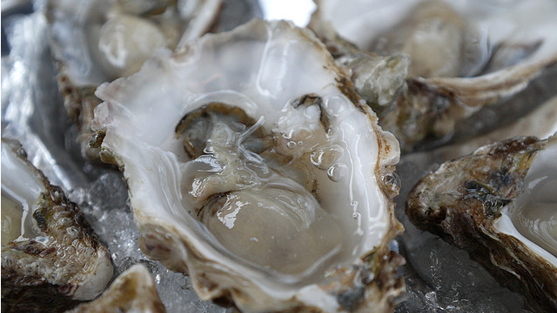 As the jumbo jet lifts off over the San Francisco Bay, I am nervous. I am on my way to the 12th Seafood Summit in Hong Kong but I usually don't have concerns about flying. It is a very long flight – 14 hours and 6 minutes to be exact – with plenty of time for last-minute preparations for the panel I am leading on ocean acidification. I should be relaxed; I have attended this event yearly, and I'll see many old friends and colleagues during three days of important discussions about the future of the ocean and the seafood it provides to us all. But I'm not. I'm anxious. As we reach 36,000 feet, I realize that the pit in my stomach isn't the result of a new-found fear of flying but the result of what I've learned about how ocean acidification is impacting our ocean.
For the last several months, I have worked with three leading ocean experts to craft our panel. While I have spoken at many conferences over the last two decades, this recent process has been one of personal discovery. When I began my graduate studies in the early 1990s, climate change and global warming were not yet household names. Since that time, ocean acidification has emerged as an existential threat to the future of a living sea. Carbon emissions in the atmosphere are increasing the acidity of the ocean, with implications for much of the ocean's food web.
Each of my panel members puts a personal face on this looming challenge and a powerful voice for what we need to do to confront it. Dr. Sarah Cooley is a research scientist at the world-renowned Woods Hole Oceanographic Institution. A highly accomplished chemical oceanographer, Sarah has the unusual ability to explain the complexities of ocean acidification in ways that non-scientists can understand. Her recent findings show that the seafood industry is under direct assault from ocean acidification. This is especially so for the shellfish industry, whose oysters can't form shells in a low pH ocean. Sarah is leading the charge to bring biologists and economists together to better predict the threat to our coastal economies.
Brad Warren, who runs the Global Ocean Health Program, has been a long-time leading voice on ocean acidification. He works closely with the seafood industry to monitor ocean acidification in real time so businesses can adapt their practices to changing ocean chemistry. A resident of Washington state, he is now working closely with government officials, scientists, First Nations and industry as part of the state's Blue Ribbon Panel on ocean acidification. Brad is a vocal advocate for addressing pollution from land as one way to help ameliorate ocean acidification in coastal bays, thus buying some time while policies to directly address carbon emissions are pursued.
Neil Sims is the final panelist. He is in the business of farming fish, not solving climate change, but Neil is committed to rallying his fellow seafood industry leaders to face up to the challenge of ocean acidification and the threat it poses to their financial bottom line.  Among the Seafood Summit community, Neil is known for challenging assumptions and thinking big. His message this week will not disappoint.
Confronting the threat of ocean acidification is sure to cause anxiety in all of us, whether we are conservationists, seafood professionals or scientists. That's a normal response.  But next we must harness that anxiety and work together to help ensure a viable future for our ocean.