Saving the Ocean One Cleanup—and One Jar of Pickles—at a Time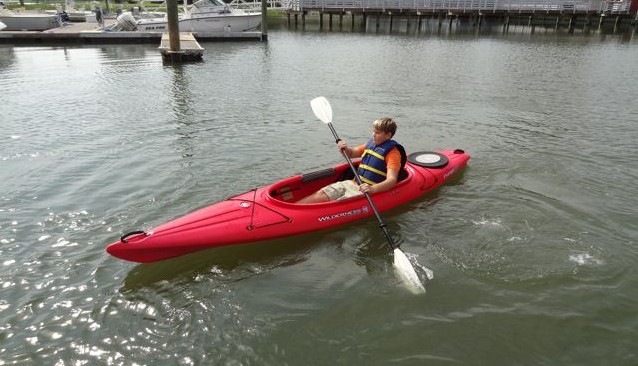 Nicholas used a tasty family recipe to raise money for the ocean.
Credit: Courtesy Nicholas Wheeler.
Nicholas Wheeler of Hilton Head Island, South Carolina, has been busy this summer canning some seventy jars of pickles. What do pickles have to do with the ocean?
The 14-year-old is quick to draw a direct link. Among the weirdest things he's found during beach cleanups was a full jar of pickles that had never been opened. Besides, they're one of his favorite things to munch on.
"My mom's grandmother had a pickle recipe," he says. "I wanted to try it out because I love pickles. I'm going to sell them and give the money to Ocean Conservancy because ever since I was little, I've loved the ocean."
Nicholas has set his sights on becoming a marine biologist, and is accumulating knowledge about all-things-ocean while volunteering two hours a day year-round at the Coastal Discovery Museum.
This go-getter is not only raising funds for the ocean with thanks to hard work in the kitchen and that family recipe, he's also donating his time along the Atlantic Ocean shores of his island home. He caught beach-cleanup fever in 2011, when he organized and led not one, not two, but six local events.
It all started because his mom, a P.E. teacher, wanted some of her students to do a service project. There was no one to lead it, so Nicholas figured he'd step up.
"The cleanup was so cool, I decided to start my own organization," he explains. Kids Helping Kids Help the Environment matches middle and high school students with elementary school kids for mentoring and service projects. The mission is to spark a love of the environment and community service.
When it comes to cleanups, Nicholas goes the extra mile. He rounds up volunteers and gathers bags and gloves, plus a scale to weigh all the trash. He's even lined up a radio station to cover the event he's planned as part of the International Coastal Cleanup on September 15th at Mitchellville State Park.
He'll be teaching kids of all ages to become recycling ninjas by handing out Ocean Conservancy's wallet-size recycling decoder and explaining how anyone can help make a clean ocean possible.
"I think a lot of kids don't know much about the ocean so they don't do anything— but once you talk to them and teach them how to help, they're glad to," says Nicholas.
"I like to thank everyone who has picked up even one piece of trash," he adds. "Every piece helps, and I always tell kids you don't have to go to a beach cleanup to make a difference. If you're on a walk or a bike ride and you see trash, pick it up—because otherwise it could end up in the ocean."
Wondering how you can support a clean, healthy ocean? Reduce the amount of trash in your daily life, recycle and sign up for the International Coastal Cleanup!