A Jellyfish Sandwich? No Thanks! Stopping Overfishing to Prevent the End of Fish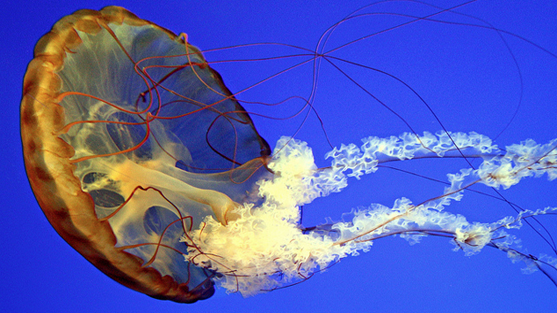 I don't like to see red on a map. It usually means something bad: a hurricane warning, the decline of Arctic sea ice, or as this map shows, the amount of overfishing in 1950 and 2006. Did you click on that overfishing link and check it out? Pretty red right?
Overfishing is bad for fishermen who want to enjoy fishing today, tomorrow, and years from now. Without stable fish populations, there will be shorter or nonexistent fishing seasons – a huge blow to recreational and commercial fishing and the jobs/industry they support. If we don't end overfishing, then, like Washington Post reporter Brad Plumer says, it'll be "lumpy jellyfish sandwiches for everyone."
The good news is that we have, and can continue, to erase the red from that 2006 map. And according to a NOAA's fisheries report that provides a snapshot of the amount of fish brought back to the docks in 2011, US seafood landings have reached a 17-year high. Some of the success of ending overfishing is because the Nation's fisheries conservation and management law, the Magnuson-Stevens Act (MSA) is working and is increasing the size and number of fish in the ocean.
We still have a long way to go here in the Gulf of Mexico where I live, and we must remember that we are still learning about the impacts of the BP oil disaster. Long-term monitoring and research must be implemented to take the pulse of the Gulf in order to ensure full recovery of all of the Gulf's resources. (You can read more about Ocean Conservancy's new Menu for Marine Restoration that provides a road map to securing sustainable fisheries.)
And even though we still have a long way to go, we are showing signs of much-needed success, so let's not put "lumpy jellyfish" on the menu just yet.