Five Tips for a Low-Trash Tailgate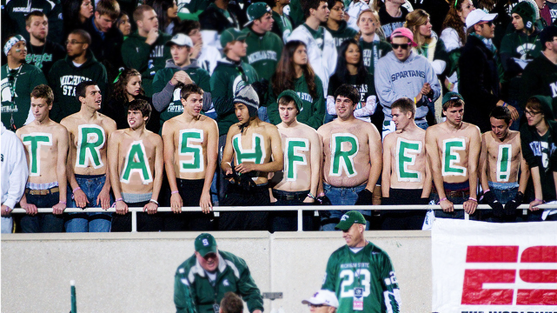 Heading to a tailgate this weekend? With football season in full swing, many of you might be going to a tailgate or watch party this weekend. Here are a few quick tips to reduce your trash impact and keep our planet healthy while cheering on your team.
Make your own food: Opt for delicious homemade salsa, grilled meats and salads over store-bought or take out options. You'll eat (a little) healthier, be able to buy in bulk and can use your own reusable containers to bring everything in.
Cloth beats paper: If cloth were an option in rock, paper, scissors, it would totally beat all three. Bring cloth napkins and towels for clean up and you'll not only eliminate fly-away possibilities, but you'll also greatly reduce the trash produced. Make them from cloth in your team's colors and show some extra team spirit to boot!
Don't forget the utensils: Plastic utensils are easier to clean because well, you don't have to, but is it really worth it? Last year during the International Coastal Cleanup, volunteers found enough cups, plates, forks, knives and spoons to host a picnic for 2.15 million people. Just imagine how much they didn't find that ended up in our ocean. Make the switch and bring a set of reusable utensils for eating and serving with you.
Bring a keg: The most sustainable option for you 21-and-over beer drinkers is locally brewed beer in a keg. As an added bonus, it also costs less than buying individual bottles or cans. Mini-kegs are great too for those smaller get-togethers. So invest in your own and store it with your chairs and tables, or, for you city-dwellers with less space, rent one from the brewery. We guarantee you'll be the hit of any party when you walk in with that in your hands.
Skip the throw-away cups: Feel particularly strong about your RSC (red solo cup)? Opt for a reusable one instead – yes, Virginia, they do exist. They stack just as easily and are the same dimension for you ping pong ball throwing aficionados. Or, have everyone bring their own reusable cup for soda, water and other beverages.
Want more ways to reduce the trash in your life? Download Rippl™, our new app that delivers green tips and customizable alerts right to your iPhone.