Three Things You Can Do Online to Save Paper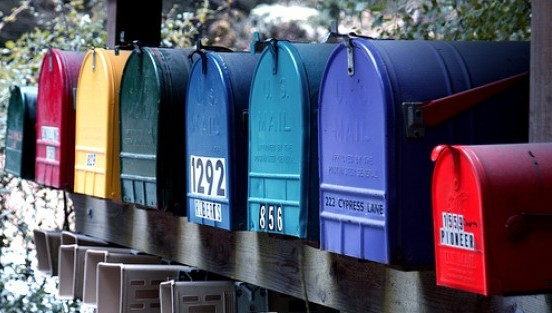 What if everyone reduced their mail just a little? Credit: Ed Siasoco's flickr stream.
Paper has been integral to human culture since its invention. But today, with convenient and eco-friendly digital options, we shouldn't take it for granted.
Reducing paper use is good for the environment, including our ocean. Using less paper
It's daunting to stop and notice just how much trash we each generate every day—but heartening when you can make a few simply changes in how you do things and instantly see results. Take your mailbox, for instance.
With just three online choices, you can reduce the amount of paper arriving in it—and going out—by pounds a year, and maybe even inspire friends and family to follow suit.
Sign up for e-bills—receive and pay them online
When you add up how many bills (and envelopes) you get each month, you may be surprised. A typical list might include half a dozen or more monthly envelopes filled with paper:
mortgage or rent
phone
cable
 credit card(s)
electricity
gas
water
Double that for each bill you send back out with payment in a stamped envelope. Now multiply that number by thousands of people, and the paper savings are obvious. Setting up e-bills through the payee and your bank is easy and convenient. Added bonus: remember to sign up for e-reminders and you'll always pay on time!
Send e-cards and e-vites
If you haven't gotten in the habit, try it—and maybe the folks you send them to will return the favor and correspond with you without using paper in return.
e-cards
e-vites

E-vites save paper, and help you stay organized. You'll find that the designs are just as beautiful and inviting as the paper counterparts.  Just send one out by email, and at a glance see who's coming and who is sorry they can't make it. You might be surprise at your RSVP results when you make responding this easy for your guests.
Embrace e-commerce, echew cataloges
Pounds and pounds of catalogues, pages and pages of paper. Going online to browse is just as easy as leafing through a cataloge, and so much more ocean friendly!
If you want to stop receiving one particular catalogue, write directly to the company. To cover many bases, send an email to optout@abacus-us.com or check out Catalog Choice.
Three areas of change. It's really that simple to make a visible difference for the ocean. Try it and see for yourself, then offer encouraging words to others—paper-free, of course, in the comments section below.