"It's Good to be Here and Get it Started": Ocean-Use Planning Moves Forward in New England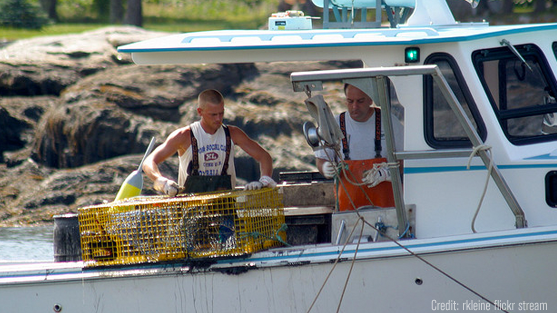 As stakeholders and state, federal and tribal officials from across the Northeast gathered in Portland, Maine, last week for the first meeting of the New England Regional Planning Body (NERPB), I sensed optimism (mixed in with a bit of skepticism) in the room.
The concept of managing our coasts and ocean in a more coordinated way to support a sustainable economy and a healthy ocean was well articulated by the U.S. Ocean Commission concluded under President Bush in 2004 and President Obama's 2010 Executive Order. Yet, this was the first meeting where a group gathered to fulfill these directives and start creating an ocean atlas – ultimately making recommendations for balancing the multiple uses of New England's waters.
Presenters shared their past planning experiences to help the NERPB members better understand the range of efforts that they might pursue and highlighted the benefits of the process. John Bullard, former mayor of New Bedford and current Northeast Regional Administrator for the National Marine Fisheries Service, said, "Healthy oceans and healthy economies are inseparable." The two-day meeting (November 19th and 20th) also included discussions about the most useful and inclusive structure and process for the NERPB.
The meeting was well attended by a variety of stakeholders, many of whom spoke during the public comment period. Richard Nelson, a lobster fisherman from Maine and captain of the fishing vessel Pescadero, told me, "It seems to be a worthwhile process. I'd like to see more fishermen here and more opportunities for them to be engaged."
I agree with Mr. Nelson. The majority of the people in attendance were there as part of their job description. Most fishermen who were there, however, were taking a day away from their paying job. Those of us who want to see a healthy ocean that supports healthy fisheries should be appreciative of their participation in this planning process. We should also advocate for alternative means of stakeholder engagement moving forward to facilitate meaningful input into the process.
The Mid-Atlantic region is also poised to initiate their process but has understandably had to deal with the more immediate needs of coping with the aftermath of superstorm Sandy.
It was promising to see this regional process get underway in New England. As Ron Beck, chief of the U.S. Coast Guard Energy and Facilities Branch, said, "It's good to be here and get it started."