Note to Congress: Sandy Won't Be the Last Super Storm So Please Plan Accordingly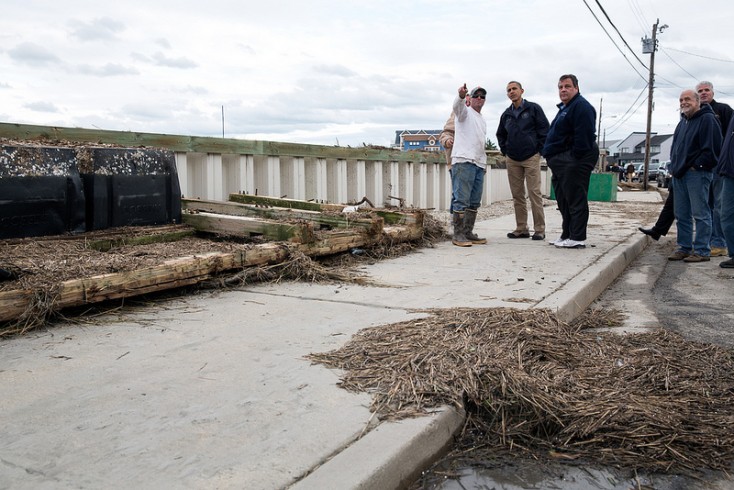 The Senate is considering, as early as today, the bill to fund emergency relief related to Super Storm Sandy and other recent disasters.  The good news is that this could give the East Coast a chance to do more than just rebuild homes and communities — it can leave a lasting legacy that makes communities more resilient to future disasters, ensuring that the next storm less harmful and less costly.
The pattern is clear. In coastal areas that had natural or enhanced buffer habitats, communities were protected and lives and property were spared. Planning and mitigation worked. And in areas that lacked mitigation planning and protective natural buffer zones, communities suffered more.
In the Arverne by the Sea development – a 1,000 family New York development lying in the heart of the storm's evacuation zone and right on the Atlantic coast – natural buffers of sandy beach, dunes and grasses (combined with smart planning such as underground utilities and a sophisticated drainage system) helped the community emerge from Sandy with considerably less damage than neighborhoods just a few blocks to the west that lacked the beach habitat buffer and were much more significantly impacted.
Emergency funds should be used as investment to recover from Hurricane Sandy and improve the preparedness and resilience to protect – not just rebuild – coastal communities.   Federal Emergency Management Agency (FEMA) funded research has shown that each $1 invested in mitigation provides the nation $4 in future benefits.  With Super Storm Sandy predicted to be among the most costly hurricanes in our nation's history, the impetus to invest in mitigation now is clear, to ensure the we rebuild better and smarter.
The National Oceanic and Atmospheric Administration (NOAA), is uniquely suited to this task.  With expertise in coastal mapping, storm surge modeling and forecasting, restoration, and through long-standing partnerships with coastal states and universities, NOAA programs can provide the data, tools, and relationships to help guide decision for long term resilience and reduce future disaster costs.  We need more action like:
•    Hydrographic surveys and LIDAR imaging to remap our shorelines and identify risks and coastal vulnerabilities
•    Coordinated planning and strategy at the community, state, and regional level  that shares best practices and determine the best mix of "grey" (i.e. sea walls) and "natural" (i.e. wetlands) infrastructure so that rebuilding efforts also better prepare communities for future challenges
•    Habitat restoration and coastal land conservation to support healthy ecosystems while also providing buffers and protect communities from future extreme weather.
Regional Ocean Partnerships need additional funding to allow them to participate in Hurricane Sandy response planning.  These partnerships bring together community leaders and stakeholders to leverage resources, gather and share information, and work together to make the best possible decisions for the future of our oceans.  No one is better suited to contribute to the recovery from Hurricane Sandy than the people who live in and care about those areas impacted most by the storm.
These days nothing gets through Congress easily, even when the need is so great. We can expect some in Congress to resist releasing funds to rebuild the East Coast stronger than before, but they should be reminded that protecting our communities is the core function of our government.  Now is the chance to use our resources in ways that will allow us to grow and thrive for generations to come.