Celebrating a Big Week for California Coasts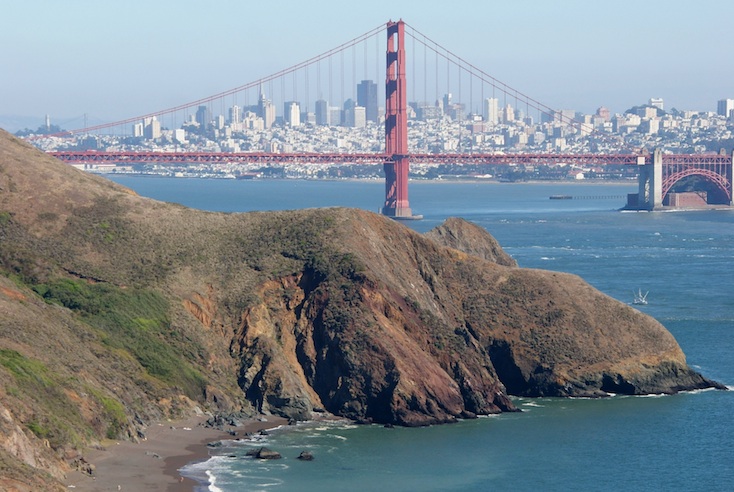 Penny Harmeyer, Photo Contest 2011
California coasts—and all of the wildlife and people who enjoy them—are having "the best week ever."
North Coast protected areas go into effect
Earlier this week, we celebrated the official completion of California's statewide network of underwater parks—the first in the nation—as the North Coast marine protected areas went into effect.
As our own Jennifer Savage wrote, earlier in the week, this completed network marks the culmination of many years' work, and protected areas will go a long way toward ensuring that ocean wildlife can thrive:
From the Oregon border to the Mexican border, the fish, birds, mammals and plants that depend on the dynamic habitats of the California coast now have a series of reserves and conservation areas that will allow their populations to recover where needed and protect them from depletion in the future. Not only is this good for the sea creatures, but a thriving ocean benefits all of California, from the fishermen whose livelihoods depend on healthy fisheries to all aspects of the state's tourism-dependent economy …
Sea otter restrictions lifted in California waters
California's conservation victories continued this week with news that the "otter-free zone" off the coast of California is being eliminated, allowing sea otters to swim freely throughout the region.
Allowing these important predators to expand into and migrate through the nearshore environment will result in real ecosystem benefits, says Lilian Carswell of the National Fish and Wildlife Service. "It gives a richness and integrity to our natural system."
President Obama to expand national marine sanctuaries
And finally, in a triple-win for the coastal state, President Obama announced plans to expand two of California's national marine sanctuaries and permanently ban oil drilling along more than 50 miles of Northern California coast.
The proposed expansion will more than double the size of the Gulf of the Farallones and Cordell Bank national marine sanctuaries, enlarging them by 2,771 square miles.
"This area is a national treasure," said Rep. Lynn Woolsey, who led sanctuary expansion efforts. "It needs and it deserves permanent protection from oil and gas exploration."
The sanctuary expansion effort is expected to take up to two years to complete.