The Seafood Seven? Senators Act to Delay FDA Ruling on GE Salmon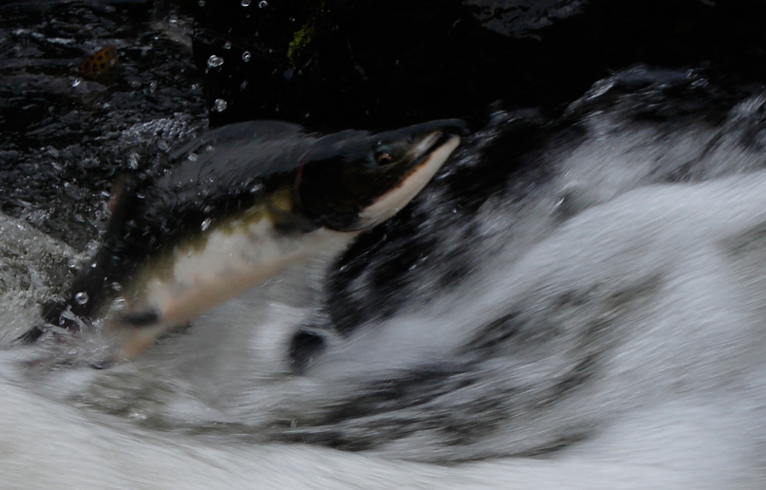 If you missed the Food and Drug Administration's controversial ruling during the holidays – to recommend approval of an engineered variant of farmed Atlantic salmon as the first-ever, genetically engineered animal allowed for human consumption – you aren't the only one.
It came as a surprise to conservationists, media and policymakers alike, and the ruling opened a surprisingly short public comment period that closes on February 25.
Thankfully, seven U.S. senators are standing up for the ocean and for healthy, sustainable seafood by sending a letter to FDA commissioner Dr. Margaret Hamburg today requesting a 60-day extension to the public comment period. The senators rightly believe that the public deserves more time to adequately review and comment on the FDA's lengthy, yet intentionally narrow, report that will have far-reaching implications for the future of fish and the health of the seafood on our plates and in our ocean.
Ocean Conservancy commends the strong stance taken by Senators Begich and Murkowski of Alaska, Senators Murray and Cantwell of Washington State, Senators Wyden and Merkley of Oregon, and Senator Barbara Mikulski of Maryland.
Even though FDA had previously received 400,000 comments in opposition to genetically-engineered salmon, their final recommendation based on the narrow environmental assessment  is that this "Frankenfish" – as many people refer to it – will result in "no significant impact" on the environment.
In their letter to the FDA this week, the senators state their concerns once again about genetically-engineered salmon, calling it a "controversial and unsustainable seafood product" that could potentially escape into U.S. waters. And they promise to introduce legislation in the new Congress calling for a more comprehensive environmental review and "labeling of any such products sold in the U.S. so consumers are aware of what is on their dinner plates."
My last piece for National Geographic explains just how flawed the FDA's recommendation is and what Congress should to do in the New Year to make sure these controversial fish do not make it to the ocean. At present, the U.S. simply does not have in place the regulatory structure needed to address the myriad of issues posed by genetically-engineered fish.
Until it does, Congress should work to pass Senator Begich's PEGASUS Act or similar legislation that requires FDA to take the environmental risks seriously before approving GE fish.