California Underwater Parks Day is January 19th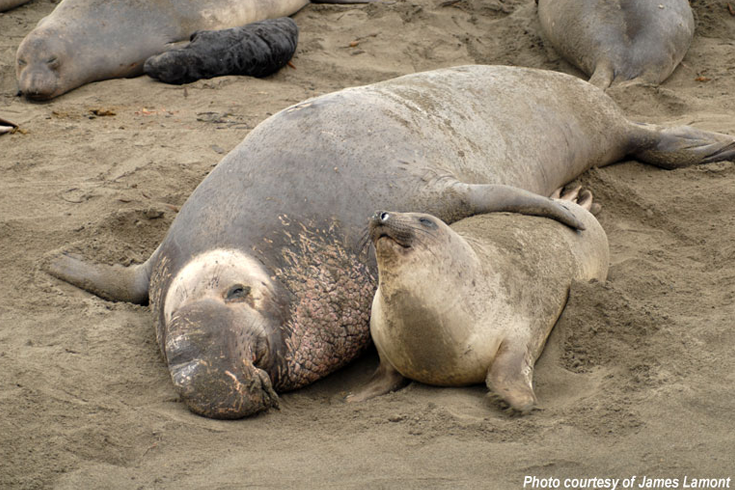 The first month of the year is perhaps the best time to experience California's ocean at its finest – which is why the 5th Annual Underwater Parks Day on Saturday, January 19th is a great reason to hit the coast and enjoy one of over 100 new underwater parks, which protect entire ecosystems at iconic coastal areas such as La Jolla, Point Reyes, and Point Lobos. To find an event near you, we've included a full schedule of events by region linked below.
It's already been a busy month for California's new underwater parks. Grey whales are traveling south along the coast to lagoons in Baja, California where they will give birth to calves. Some preemies and their mothers are already showing up off the coast of Los Angeles and San Diego, delighting whale watchers.
Further north, in Piedras Blancas and Año Nuevo State Park's marine protected areas, male elephant seals are engaging in their spectacular, violent mating rituals, while females are giving birth to a new generation of pups. Friends of the Elephant Seal and Año Nuevo State Park docents offer guided tours of the action to visitors, who should use extreme caution and approach seals only with the assistance of a guide. Can't make it to the beach to see the action? Check out a slideshow of mothers and their new pups at Año Nuevo.
Stewards of the state's underwater parks have planned activities and celebrations throughout the California coast at state beaches, aquaria, and nature centers, which are perfect for kids and adults to enjoy a day surrounded by sea life and learn more about the benefits of protecting California's prime ocean habitats. Before you head out, don't forget to check out our tips for watching wildlife to make sure everyone (including the animals!) stay safe.

Southern California Events (San Diego to Santa Barbara)
Central California Events (Morro Bay to Santa Cruz)
Northern California Events (San Francisco to Arcata).