Making Waves as Ocean Conservancy's New President and CEO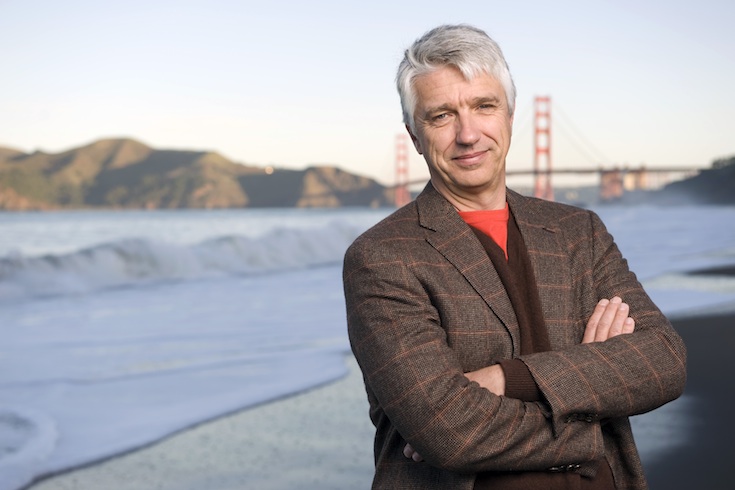 Photo: Paolo Vescia / Ocean Conservancy
As is the case with many career paths, my journey toward joining Ocean Conservancy as President and CEO is a long and circuitous one, and it begins with a childhood spent playing along the Rhine River in Cologne, Germany. Inspired by the post-war environmental awakening in industrial northern Germany, I knew I wanted to dedicate my life to conservation.
When I graduated from high school, my father gave me 3,000 Deutsche Marks and told me to leave out of the front door of the house and return at the back door, taking the long way around. As naïve as it sounds, I started my "walkabout" in the United States by sticking my thumb in the air outside the arrivals terminal of New York City's JFK airport and eventually hitchhiked my way across the country.
I ended up finding a more permanent home in San Francisco, where I've spent nearly four decades working in environmental conservation and natural resource management. That is, until last month, when I made one more long-distance move—this time to settle in Washington, D.C., and begin making some waves at an organization I've long admired.
Today is my first day at the helm, and I'm inspired and honored to be leading efforts to tackle the ocean's biggest challenges. Ocean Conservancy had a banner year in 2012, and I hope to learn from those victories and build on them.
Last year, Ocean Conservancy helped protect polar bears, seals and walruses by pushing for a timeout on oil and gas activity in the Arctic. We completed the nation's first statewide network of marine parks in California, and helped pass the RESTORE Act, which will direct much-needed funds toward restoring the marshes, fisheries and habitats of the Gulf of Mexico.
As always, Ocean Conservancy mobilized volunteers all over the world to clean debris from beaches and waterways during the International Coastal Cleanup. But in 2012, we did even more in our work toward trash free seas, including the launch of a mobile app, Rippl™, to help consumers make wise choices to reduce their impact on the ocean.
In the last year and over the last four decades, Ocean Conservancy has made great strides in finding solutions to problems that face the ocean. But our work is far from over.
We must continue to protect and restore ecosystems in the Arctic, the Gulf of Mexico and along the Pacific Coast; promote productive and sustainable fisheries; fight for trash free seas; ensure comprehensive ocean planning; and begin critical work to address increasing acidity levels in the ocean. This is a world-class platform for growth.
The ocean is at the very center of the central challenge of our time: how to meet the enormous resource demands of a rapidly growing global population without destroying the natural systems that sustain us. In every aspect of this challenge—food, energy, climate and protection of our natural resources—our ability to manage our impacts on the ocean will make the crucial difference in sustaining the resources that we need to survive.
Ocean Conservancy should be at the very center of these issues. We cannot afford to stand still as threats to our ocean increase and the window to preserve the functionality, resiliency and vitality of the ocean closes.
As CEO, I pledge to redouble Ocean Conservancy's efforts to foster new ideas and embrace an invigorated spirit to tackle the ocean's biggest challenges with science-based solutions.
I am fortunate to be working with such a great team of colleagues, partners and friends worldwide to help shape a sustainable ocean future. I am confident that together we will continue our legacy of success for years to come.
I invite you to join me in this commitment to fight for a healthy, thriving ocean. I plan on making some waves. How about you?