How the Sequestration is Bad for the Ocean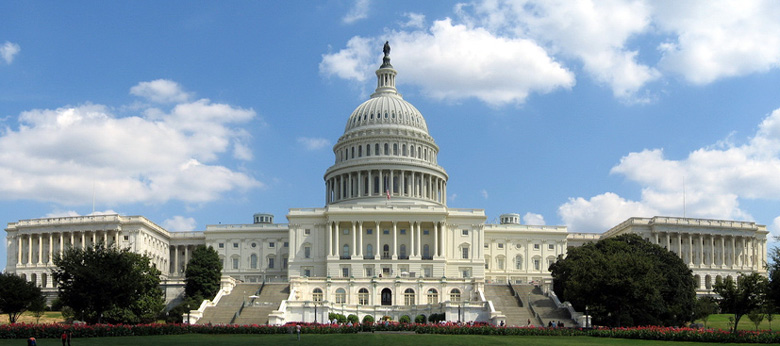 In recent years, federal budgetary concerns have loomed over almost every legislative battle in Congress. However, the sequestration that began on March 1st presents a uniquely ominous challenge by imposing drastic, across the board cuts on almost every government program.  With an ongoing debate on how to avoid the full implementation of the sweeping cuts, here are some impacts that such a steep drop in federal funding could have on marine conservation and ocean ecosystems.
The cuts to the National Oceanic and Atmospheric Administration (NOAA) in particular could present significant harm to longstanding ocean conservation programs. In an immediate sense, they will force NOAA to furlough, or temporarily put on unpaid leave, up to 2,600 agency employees; amounting to almost 20% of the agency's workforce. Furthermore, NOAA may need to cut 1,400 existing contractor jobs, while leaving an additional 2,700 positions unfilled.
These workforce reductions would leave NOAA tremendously understaffed to implement items like fishery stock assessments, which are essential to support effective fisheries management and the fishing industry at large. As fishermen throughout the nation rely on the accurate reports of NOAA scientists to avoid overfishing, this isn't only an issue for marine ecosystems, but is a jobs issue that will negatively impact families nationwide.
Workforce reductions at NOAA would also significantly harm America's $1 trillion shipping industry that supports 13 million jobs in this country by hindering the agency's ability to examine real-time information on tide and water levels. The nautical charts that NOAA produces with this information are crucial to prevent ships from grounding, and without them the shipping industry will be put in a highly compromised position.
In addition, NOAA is the lead federal agency for maintaining coastal resilience and mitigating the impacts of storms like the recent Superstorm Sandy.  Without the buffers of sandy beaches and coastal wetlands, storms like Sandy wreak havoc on coastal communities.  Funding cuts at NOAA will decrease the agency's ability to restore and protect the estuaries, wetlands and ocean ecosystems that contribute to coastal resilience.  As a result, future mega-storms will be more likely to produce devastating effects for coastal communities.
Hurricanes like Sandy will also be harder to prepare for due to cuts to NOAA's weather satellite program. NOAA's government satellites play an essential role in weather forecasting. Due to the Sequestration it is expected that the launch of two new geostationary satellites will be delayed by two to three years. According to Deputy Commerce Secretary Rebecca Blank, this will "increase the risk of a gap in satellite coverage and diminish the quality of weather forecasts and warnings." Such a gap will decrease the accuracy of weather reports that are vital to storm preparedness for coastal communities.
Beyond NOAA, the Interior Department has raised sizeable concerns regarding the Sequester's impact. The National Park Service (NPS) has already highlighted upwards of 100 national park sites that could be shuttered in response; easily one of the most immediately tangible effects of the outsized budget cuts. Many of the affected parks like Channel Islands in California and Key Biscayne in Florida provide tremendous marine recreational opportunities that will go away if the Sequestration goes fully into effect.
While America may face significant budgetary issues, Congress cannot utilize a "meat cleaver" approach that wantonly subtracts funds from important programs. Ocean conservation, like so many other public issues, deserves to be treated with a thoughtful and measured approach. This is why Congress must step back from the Sequestration's overly broad agency reductions. We only have one shot to protect the ocean and the people and wildlife it supports, so we'd better make it count.
(Addie Haughey contributed to this post)