This Spring, Create an Ocean-Friendly Organic Garden (Part 1)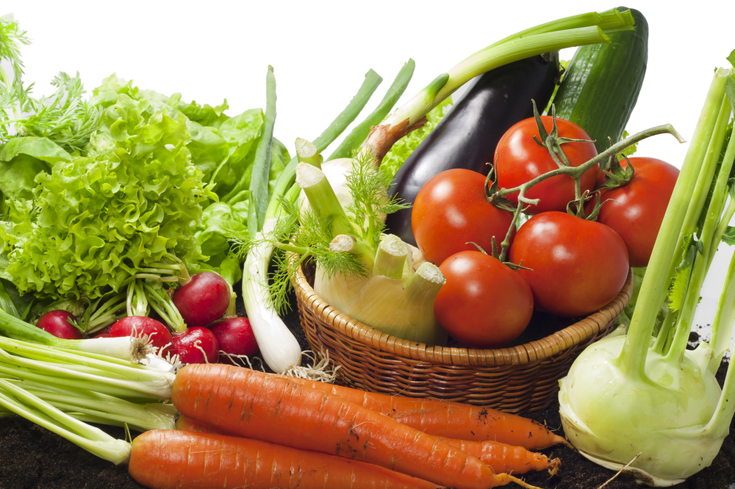 With spring quickly approaching, it's time to think about your gardening plans. If you'd like help going organic or starting from scratch, we've created a guide with the help of an industry pro. This topic will be split into two segments, with the first dedicated to a how-to and the second geared toward a few reasons that might (read: should) make you change your mind about greening your garden.
I interviewed my friend, Melissa Kuzoian, who works at the Brooklyn Grange in New York City, for some tips. The Brooklyn Grange boasts the largest rooftop soil farm in the world–and it's all organic! They own two separate lots in the city and harvest over 40,000 pounds of produce annually, grown on a total of about 2.5 acres.
That's not all the Brooklyn Grange has to offer, though; you can do anything here from taking a general tour, to hosting a corporate retreat, a cocktail reception and even tying the knot! For New Yorkers especially, this is the perfect place to get closer to the earth while in the middle of it all.
In 2010, the Brooklyn Grange crew started a process that "took six days of craning 3,000lb soil sacks seven stories up to the roof." Today, they've created a harvest haven in New York. There are always events going on at the Brooklyn Grange, so if you're in the area I encourage to stop by and show this amazing farm some love. Want to try some of their homegrown produce for yourself? Stop by one of the restaurants or markets they partner with!
So what can you do to create your own little garden paradise?
For starters, Melissa says that even if you don't have a rooftop or a full yard to plant your seedlings in, there are other options. "Even if you live in a small space…there's plenty of opportunity to experience the unmatched satisfaction of growing your own food…With all of the damage we're doing to our environment these days, its so important to do what you can with what you've got." Think about creating some cute window boxes or utilizing a small part of your deck and voila! You're good to go.
Melissa also tells me it's important to start with some quality soil. "Good soil means healthy plants that are better equipped to combat pests," she explains, and a good source for natural superpowers in your soil is compost. "Composting is so important!" she exclaims, "40% of our country's food goes to waste every year; if you aren't eating it, why not put it to good use instead of letting it go sit in a landfill? And the stuff is great; compost is like black gold for your plants." Check out this infographic from Sustainable America to learn how you can create your own compost. You can also contribute to local composting initiatives; farmers are always willing to take in extra compost, and you're still keeping unnecessary things out of a landfill.
You might be wondering if one particular crop is easier to grow than another. While a good rule of thumb can be to pick vegetables that are commonly grown in your region, Melissa says that "a little love and attention can go a long way. Some of my favorites that  are good for beginners include radishes, lettuce, carrots, green beans, and basil."
Vigilance against weeds is always important (the best defense is a good offense), but you can also use mulch around them to prevent their growth. Don't be too overzealous with uprooting them though; "try to identify what the weed is and see if you can eat it before just getting rid of it! Lamb's quarters and purslane are two examples of weeds we have at the farm that are actually pretty tasty and very nutritious."
Once you've had a successful season, you'll want to prepare for the next. The Brooklyn Grange uses clover, rye, buckwheat and oats as a cover crop during the off-season, and Melissa explains why: "They establish root and grow strong quickly, so we can easily plant them at the end of the season to cover most of the farm…These plants are nitrogen fixers, so they can take nitrogen from the air and convert it into a form that the plant can use." The roots are kept to decompose in the spring, adding nitrogen and making for healthier plants. Changing up where you place each type of crop from season-to-season can also help as a nitrogen fixer. As an added bonus, using a cover crop during the winter months acts as good protection against wind erosion.
That marks the end of part one, but we'll have another green gardening post later this week that explains all the personal and overall benefits that come from an organic garden.