Ocean Conservancy Donor Henry Gorecki Plans for Legacy of Support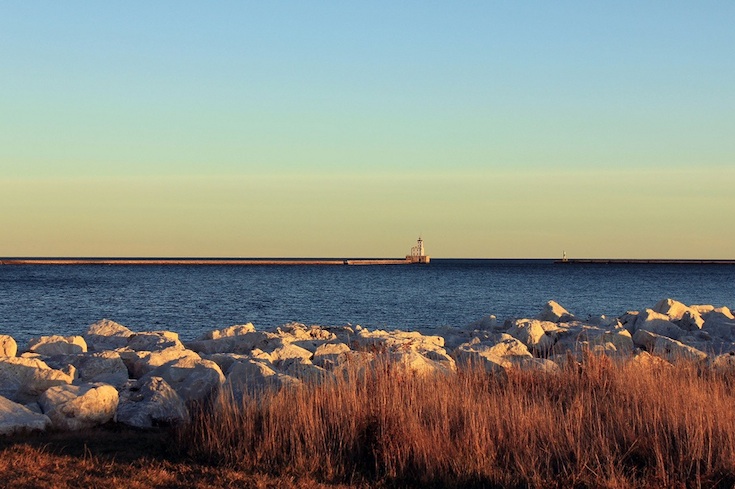 Lakeshore State Park, Milwaukee, Wisconsin                                             Photo:
Good Free Photos
As a certified financial planner who owns his own investment firm, Henry Gorecki is in a unique position to advocate for enduring support of the causes you care about. "You have to have a plan for what may happen to your assets when you die," Gorecki explains. "If you don't, the state and federal government have a plan for you."
Gorecki's own plan includes supporting Ocean Conservancy long after he's gone; it's a cause that's always been close to his heart. Water has figured prominently in Gorecki's life since boyhood, when he and his family spent idyllic days swimming and picnicking on Wisconsin's inland lakes.
"Growing up in Milwaukee, there were many reminders of the importance of the lake in our lives," Gorecki says. "My dad and I used to take long walks along the lake, and the beauty of the cliffs on the shoreline is vivid for me to this day."
Gorecki also recognized early the connection between his beloved Lake Michigan—one of the largest freshwater bodies of water on the planet—and the ocean. "I used to see the big boats on the St. Lawrence Seaway with names that reflected their country of origin," he recalls, "so I knew from a young age that my Lake Michigan was connected to the wider world."
The idea of seeing the lake or the ocean polluted or full of trash moves Gorecki to act. He does his part globally, through his support of Ocean Conservancy, and also locally, spending occasional weekends picking up the trash in his neighborhood. His passion to eradicate trash stems from his boyhood memory of the first Earth Day and a Madison Avenue advertising campaign featuring Native Americans saddened at the idea of a beautiful landscape marred by litter.
"I'm a firm believer that if you respect yourself, you'll respect the environment, too. I want my commitment to encompass the whole world. That's why I support Ocean Conservancy."
Still living near Lake Michigan, Gorecki, an avid runner, appreciates the famous "lake effect" weather. "Sometimes I'll be running," he says, "and there will be a fog curtain because the temperature drop near the lake is that dramatic. Near the lake, it's warmer in winter and cooler in summer. With climate change, we risk losing that natural temperature adjustment."
Gorecki is hopeful that others will follow in his footsteps and leave a legacy of support for causes that are important to them.
"I encourage people to do what I've done and include Ocean Conservancy as a beneficiary of their retirement plan assets, one of the most tax-wise gifts. As I tell my clients: 'Think about your legacy and the causes that were important to you in life and include them in your plans.'"