A Break from Drilling Doesn't Mean a Break From Protecting the Arctic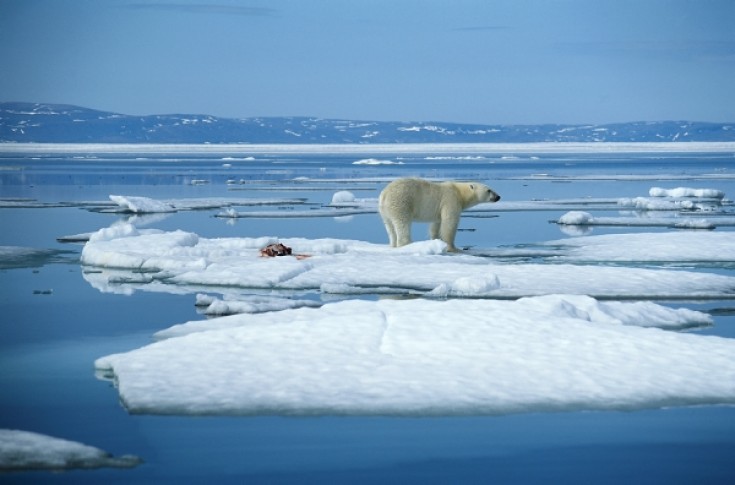 Spring has arrived here in Anchorage. This time of year brings a lot of welcome changes: the days are longer, it's warmer outside, snow is melting and waves of migratory birds are making their way back to Alaska. In recent years, springtime has also signaled the start of something much less welcome: attempts to drill for oil in the Beaufort and Chukchi seas.
Fortunately, that's not going to happen this year. As I've written about before, Shell's disastrous 2012 season now has the company sidelined for at least a year as it tries to recover.ConocoPhillips recently decided to postpone indefinitely its plans to conduct exploration drilling on its offshore leases in the U.S. Arctic. Last year, Norwegian oil company Statoil announced that it would not attempt to drill in the Chukchi Sea until at least 2015 and French oil major Total warned that it was too risky for energy companies to drill offshore in Arctic waters at all.
But that doesn't mean the work is over – far from it.
Companies like Shell, ConocoPhillips and Statoil have not abandoned their quest for Arctic oil. Just last month, the news media reported that Shell was negotiating to extend its contract to use the Arctic drillship Noble Discoverer—a clear signal that the oil giant has not given up its plans for Arctic drilling. In other words, despite the current hiatus in offshore exploration in the U.S. Arctic, oil and gas operations pose an ongoing threat.
This is why now is the time to make meaningful changes in the way that government agencies plan for and manage oil and gas operations in the Arctic, including:
The Department of Interior (DOI) should follow through on its commitment to identify and protect important ecological and subsistence areas in the Arctic Ocean. Protecting these important areas from future oil and gas operations will help to preserve ecosystem resilience and prevent degradation and fragmentation.
DOI should also implement the recommendations found in its review of Shell's 2012 Arctic exploration program, including the call to develop Arctic-specific standards to govern future drilling attempts in the region. Similarly, government agencies should heed the recommendations contained in a recent report released by former members of President Obama's Deepwater Horizon Oil Spill Commission. These proposals include, among other things, development of new regulations for Arctic waters and assessment of Arctic spill prevention and response technologies under adverse conditions.
Scientists still have much to learn about the Arctic's rapidly changing marine ecosystem—particularly about the potential cumulative effects of climate change, ocean acidification and increasing industrial operations. It's time to implement a comprehensive scientific research, monitoring and observation program that will advance scientific understanding of the Arctic and help managers make more informed decisions about whether and under what conditions to allow oil and gas lease sales, drilling, or development in the future.
A season-long break from the threat of offshore drilling in the Arctic is a good thing. No drilling operations means there will be less pollution discharged into the water, fewer emissions spewed into the air, reduced industrial noise and no risk of a catastrophic oil spill.
But real progress will only come when DOI and other federal agencies begin to fully implement the fundamental changes necessary for true Arctic conservation and find alternatives to the extraction of more fossil fuels to meet the nation's energy needs.