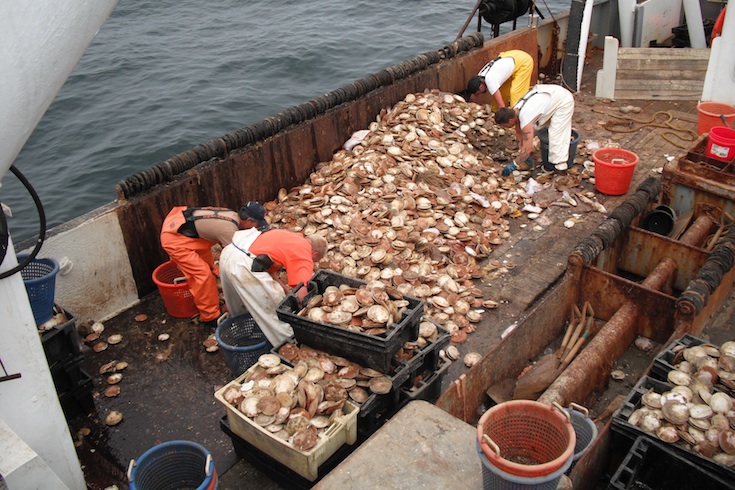 Thanks to the Magnuson-Stevens Fishery Conservation and Management Act, our nation now benefits from dozens of rebuilt fish populations. But even as we have seen remarkable progress made, we have also seen an increase in political challenges that threaten this crucial law.
This vital US. fishing law is due to be reauthorized this year, and this morning the Senate will hold a hearing to discuss the progress made under the law and next steps for U.S. fisheries management.
Lawmakers should strengthen the law to ensure continued progress in transitioning our fisheries to long term sustainability. Just one example of recent efforts: last week's historic decision to increase red snapper catch limits in the Gulf due to success in restoring the population back to healthy levels.
Ocean Conservancy worked with The Pew Charitable Trusts to produce a report that highlights some of the successes we've seen due to the Magnuson-Stevens Act.
"The Law That's Saving American Fisheries: The Magnuson-Stevens Fishery Conservation and Management Act" is a primer and collection of stories that highlight pioneers of American fishery management as well as innovators who are opening fishing frontiers.
In addition to driving many coastal economies, the fish featured in the stories of this report are some of the most popular fish to end up on our plates, like salmon, red snapper and scallops.
Here's an excerpt from the report that helps tell the story of how successful fishermen from Alaska to Maine helped turn around decades of overfishing:
Glen Libby: Port Clyde: The little port that could—and still can

Decades after the collapse of New England's top fish populations, including cod and flounder, only a few communities continue the region's rich fishing tradition. The tiny enclave of Port Clyde in Maine is one of them, and Glen Libby is a reason.

"It was either make this work or quit, and I'm too stubborn to quit," he says. Libby has been fishing for groundfish and shrimp out of Port Clyde for almost 40 years. His father fished there before him, and his brother Gary and son Justin have followed the family tradition.

Libby's humility aside, credit Port Clyde's survival to more than stubbornness. Libby and his peers have learned to deal with hardship, creating opportunities amid a legacy of beaten-down fish stocks.

A former member of the New England Fishery Management Council, Libby helped found the Maine Coast Fishermen's Association, which has rallied the tenacious few remaining draggers in Port Clyde and other small ports to find ways of adapting. Inventive and determined, fishermen in this port are using the tools afforded them under the Magnuson-Stevens Act to earn a sustainable living …
Check out the full report to read more of these stories and learn how we can protect the future of fish.