Trash Free Teens: Help the Next Generation Help the Ocean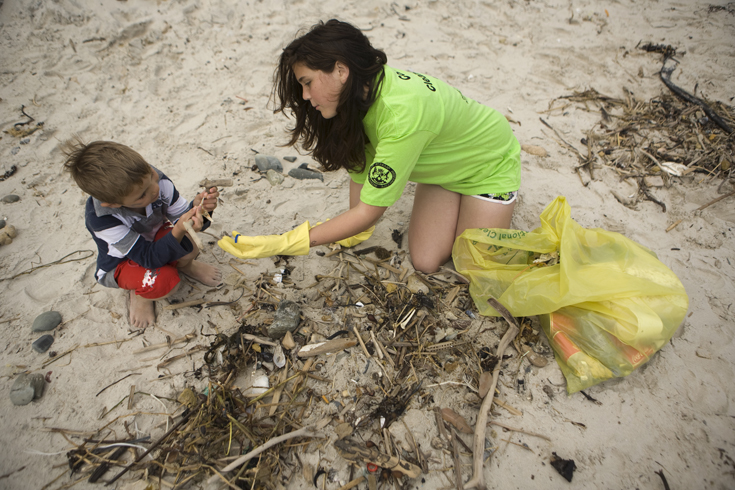 Last year, over 550,000 volunteers from all over the world participated in our International Coastal Cleanup. From the beaches of New Orleans to Bangladesh, each location is so distinct and the volunteers so incredibly diverse. But one thing we see no matter where we are is teens motivated to take action and fight trash.
Whether they come along with a parent or with a fleet of friends, our young volunteers are always excited to document their weird finds, to learn how they can reduce their impact and to spread word to their friends about turning the tide on ocean trash. We often hear young people declared lazy and apathetic by the generation before them, but the enthusiasm we see every year is a testament to the fact that teens are capable of doing amazing things.
That's why our friends at Do Something have started The Hunt: 11 Days of Doing to challenge more teens and young people to take action to support a healthy environment and learn to consume less. By giving teens 11 ways they can improve their community over 11 days, The Hunt helps transform their habits by teaching them ways to reduce their waste.
Challenge a teen you know to make a difference and join Do Something in the Hunt. Beyond reducing your own impact, teaching the next generation of ocean lovers, decision makers and beach-goers that a healthy ocean begins with them is one of the best ways to ensure that it remains protected for the future.