Photographer Joshua Cripps Shares His Tips for Capturing the Ocean on Film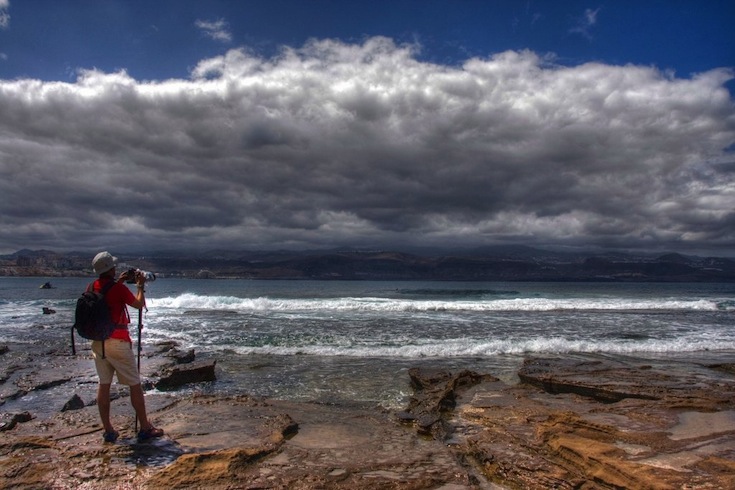 Credit: Juan Ramon Rodriguez Sosa via Flickr
Photographer Joshua Cripps, winner of Ocean Conservancy's 2012 Marine Life and Seascape Photo Contest, explains why the ocean makes for dynamic images, how to take better photos and why photography can help save the planet:
What attracted you to photography?
After college, I did a lot of traveling, and my experiences as I journeyed from country to country opened up my eyes to the incredible beauty and magic in the world. But my ability to convey my sense of awe and wonder to my friends and family back home was sadly lacking, and I began to yearn for a better way to share the world as I saw it.
Thus the seed of photography was planted. But it wasn't until a year or so later, when I got my first digital single-lens reflex (DSLR) camera, that the seed began to sprout. After that, all hope was lost: like a rampant vine, my love of photography grew and grew until it pretty much took over my life.
What do you value most in a photo?
What I value most in a photo is a good story, especially a story of a place I haven't seen or heard of before. When I see a photo, I want to feel compelled to find out more about what's happening in the image, where it was taken, how it came to be and what it makes me think about. A good photo should provoke something in the viewer.
What tips do you have for budding photographers?
Take a lot of photos. Shoot until you can't shoot anymore, and then shoot more. Shoot anything and everything that catches your fancy, but always ask yourself why you are taking that photo.
Find photos you love. Then figure out why you love them. What are the technical, compositional and processing techniques the photographer used to get you to feel the way you do? Break them down piece-by-piece and figure out why they work.
Find photos you don't like. Then figure out why. Where is the photographer failing? Why don't these photos work? Join critique groups and ask other photographers to offer you suggestions.
Take as many workshops as you can afford. There is no single better or faster way to become a better photographer than by learning from photographers who are more experienced and can help steer you in the right direction for your art.
What attracts you to the ocean as a photographic subject?
Simply put, the ocean is the most dynamic landscape I can think of. It changes from month to month, day to day and even second to second. I've been to beaches where within a single 24-hour period, hundreds of tons of sand have been scooped from one end of the beach and deposited on the other, exposing certain rocks and burying others.
When shooting waves, a mere half-second pause between photos can create images of startling difference. The ocean is a place where all aspects of photography come together to create some of the most fun and dynamic image-making I've experienced.
Do you think photography can help raise awareness about ocean issues?
Absolutely. There's no other form of media that has the instantaneous impact of a photo. A photo can be taken in at a glance but can tell a story with a richness and eloquence that words can't match. Photos help people understand our planet and our ocean and the state they're in.