A Season of Hope for Progress on Ocean Acidification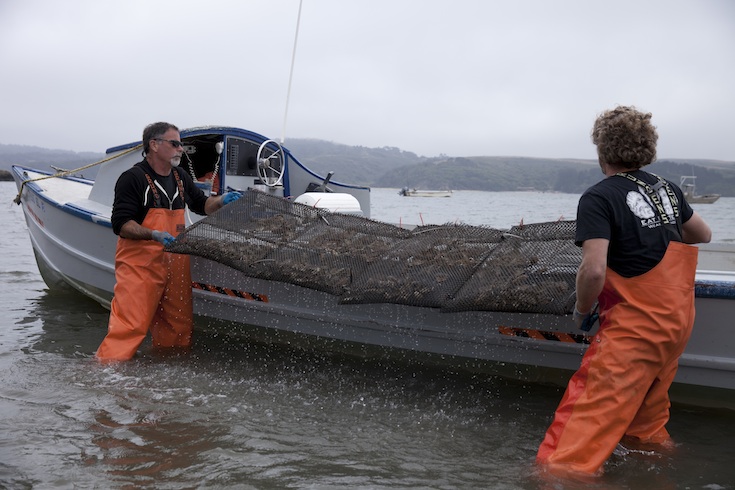 Fall is upon us, and with it comes a new season, new beginnings and new opportunities. The saying "hope springs eternal" evokes an entirely different season, but this autumn I'm feeling particularly excited and optimistic—and it has nothing to do with football. Great things are happening on ocean acidification, and this is an issue that I'm always happy to have something good to talk about.
Just last week, California announced a groundbreaking science panel comprised of world-class scientists from California, Washington, Oregon and British Columbia. Long a leader on environmental issues, California is taking a page from Washington state's excellent playbook in tackling ocean acidification at the state and local level.
State efforts to address this issue are essential. Ocean acidification is a global ocean health problem, caused by our increasing carbon emissions from factories, cars and power plants being absorbed by the ocean—but its impacts are local. Ocean acidification is putting American jobs and livelihoods at risk.
Shellfish growers and fishermen on both the Pacific and Atlantic coasts are concerned as to what this means for them. West Coast shellfish growers have already experienced losses of up to 80 percent due to increasingly corrosive water.
Washington and Oregon growers were the first to sound the alarm, and because of them and their efforts to inform their elected officials about the problems they were facing, decision-makers were able to respond. Sen. Maria Cantwell (D-WA) earmarked $500,000 for the Pacific Northwest growers, allowing them to put in place monitoring systems that effectively saved their businesses.
That approach—having a conversation with officials and decision-makers about what ocean acidification means to coastal businesses—is why Ocean Conservancy is hosting an event in Sacramento today. We're bringing together shellfish growers and California legislative members to discuss common ground and ways to work together as California's panel begins its critical work on acidification.
The power of partnerships cannot be underestimated as we as a community move forward to tackle acidification.