Nothing (Still) Beats an Astronaut and Oceanographer for Next NOAA Chief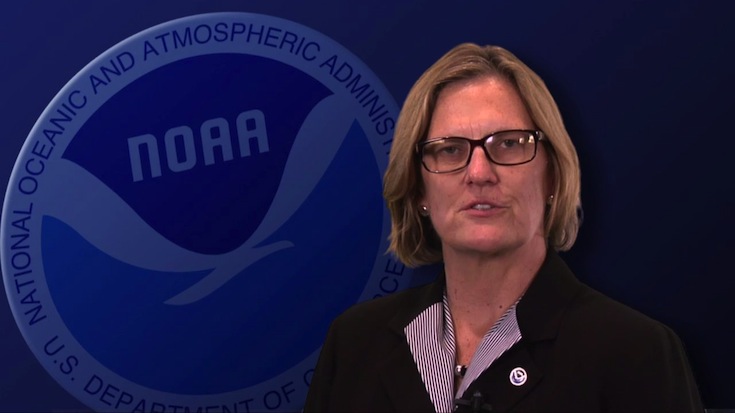 Sullivan's nomination is on the move! The Senate Committee on Commerce, Science, and Transportation – the committee that has jurisdiction over the National Oceanic and Atmospheric Administration (NOAA) – is holding a hearing tomorrow on Kathryn Sullivan's nomination to be the agency's head. This is an important step towards Congressional approval of Sullivan's nomination. NOAA is our nation's lead ocean agency, and we hope that Congress moves swiftly to confirm Dr. Sullivan for this important post.
Learn more about the hearing here.
Excerpt from the original post:
The first American woman to walk in space. An oceanographer and acting NOAA administrator. Former president and CEO of Ohio's Center of Science and Industry. These are just some of the highlights in the career of Kathryn Sullivan, President Obama's nominee to head the National Oceanic and Atmospheric Administration.
Needless to say, she has some serious science cred.
This is great news for NOAA and all those who care about a healthy ocean. If confirmed, the agency will have strong leadership from someone who already has a good sense of the agency, its mission and its challenges.
With Sullivan's background in both the ocean and satellites—which represent both NOAA's "wet" and "dry" sides—she will provide the guidance needed to make the right decisions.
Click here to read the rest of the original post.