Why Now is Not the Time for a New Offshore Lease Sale in the Chukchi Sea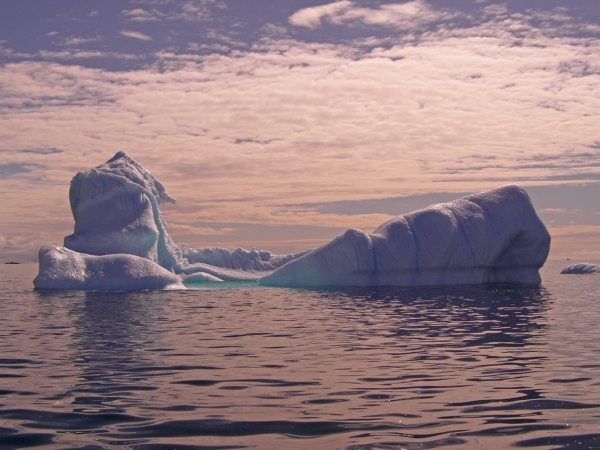 Just before the government shutdown brought federal agencies to a standstill at the beginning of October, the Bureau of Ocean Energy Management (BOEM) issued a "call for information" for a potential new oil and gas lease sale in the Chukchi Sea off the coast of northwest Alaska. A new Chukchi Sea lease sale would allow oil and gas companies to buy additional oil leases in one of the most remote and challenging environments on the planet. The response to the call for information is easy: now is not the time to sell new oil and gas lease sales in the Chukchi Sea.
The last oil and gas lease sale in the Chukchi Sea was in 2008. Since that time, the Deepwater Horizon oil disaster in the Gulf of Mexico reminded the world that when things go wrong, offshore drilling can have catastrophic consequences for fish and wildlife, marine and coastal environments, and residents of affected coastal communities. The Deepwater Horizon disaster also triggered new safety and environmental protection requirements for oil and gas companies that wish to drill in Arctic waters.
Two years after the Deepwater Horizon disaster, Royal Dutch Shell tried its hand at drilling in the Arctic and experienced a whole series of disasters. Among other things, a massive ice floe blocked access to one drilling site for about two weeks, the company's drilling vessels violated their air emission permits, the drillship Discoverer suffered propulsion problems and had to be towed to port, and the drilling unit Kulluk ran aground off Kodiak Island and had to be salvaged by outside consultants. For all that, Shell failed to complete a single Arctic well.
As Shell's 2012 drilling campaign unraveled, other oil and gas companies backed away from plans to drill in the Arctic Ocean. Statoil and ConocoPhillips in particular both announced that they would not consider drilling in the Chukchi Sea until 2015 at the earliest. Shell itself is still not sure when it will make another attempt to drill. In fact, its outgoing CEO recently acknowledged that Shell could abandon its Arctic leases if they prove too risky and expensive.
Shell's 2012 drilling season also forced government regulators to acknowledge that the existing safeguards are not sufficient. Earlier this year, the Department of the Interior (DOI) issued a special report that identified significant shortcomings in Shell's Arctic drilling effort and imposed new requirements on Shell. DOI also recognized the need for new, region-specific rules to govern offshore drilling off the coast of Alaska. The agency is working to prepare those rules, but they will not be finalized for many months. The U.S. Coast Guard has launched a formal marine casualty investigation related to the grounding of the drillship Kulluk. Findings of that investigation could trigger regulatory or policy changes related to the marine transport aspects of oil exploration in the Arctic.
Both the oil and gas companies and federal regulators are still trying to determine whether and how to proceed in the wake of the Deepwater Horizon disaster and Shell's failure-plagued Arctic campaign. Given the great uncertainty surrounding oil and gas operations in the Arctic Ocean at this time, there is simply no reason for BOEM to hold a new oil and gas lease sale in the Chukchi Sea.
Instead of trying to sell new offshore leases in a remote and risky offshore environment, BOEM should concentrate its resources on improving the rules that govern offshore drilling in Arctic waters. If BOEM continues to consider a new Chukchi Sea lease sale in 2016, it should use this "call for information" as an opportunity to identify and exclude from the lease sale areas that are especially important for Arctic wildlife and subsistence users. Join us in telling the Bureau of Ocean Energy Management to call a halt to this potentially damaging act.