Shell CEO Says No Arctic Drilling in 2014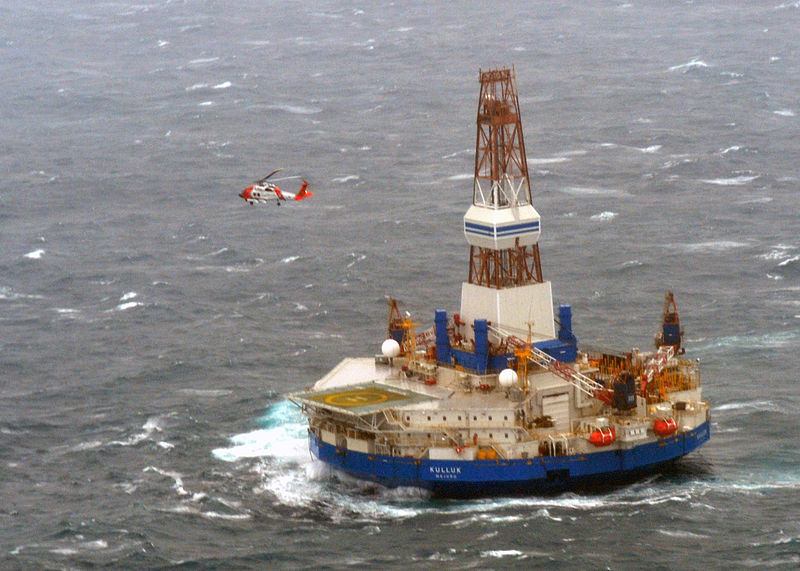 On Jan. 30, Shell Oil announced that it has postponed plans to drill for oil in the Chukchi Sea off the northwest coast of Alaska in 2014. Shell's decision followed a recent court decision that threw into question the status of Shell's offshore oil leases in the Chukchi Sea—but other factors are at play, too.
As explained in my previous blog post, a panel of the 9th U.S. Circuit Court of Appeals recently ruled that an environmental analysis associated with the 2008 Chukchi Sea lease sale was faulty. Under the court's decision, the Bureau of Ocean Energy Management will have to revisit that environmental analysis, and then decide whether to affirm its 2008 decision to sell the offshore leases. In the wake of the court ruling, Shell's new CEO announced that the company is "not prepared to commit further resources for drilling in Alaska in 2014."
Certainly, the 9th Circuit's ruling influenced Shell's decision to cancel its plans for a 2014 Arctic drilling program. But the court decision is not the only factor that should cause Shell and other oil and gas companies to reconsider their pursuit of Arctic oil.
First, operating in the Arctic is difficult and expensive, something that is well-illustrated by Shell's failed foray into the Arctic Ocean in 2012. After a season plagued by mishaps and accidents, Shell limped away without completing a single Arctic well. Both of Shell's Arctic drilling rigs experienced major difficulties: The Noble Discoverer had propulsion problems and was cited by the U.S. Coast Guard for unauthorized discharges, and the drilling unit Kulluk ran aground near Kodiak Island during a storm in the Gulf of Alaska. Both vessels had to be dry-towed to Asia for repair. If nothing else, Shell's experience in 2012 is a stark reminder that accessing Arctic oil won't be easy, and it won't come cheap. After issuing a "dreadful profit warning" early in 2014, some observers suggest that it no longer makes sense for Shell to pursue difficult and costly Arctic oil.
Second, U.S. regulators are beginning to recognize and address the special dangers and risks associated with Arctic drilling, and companies that want to drill in the Chukchi and Beaufort seas will need to meet higher standards. For example, after Shell's ill-fated 2012 drilling season, the Department of the Interior (DOI) imposed special, heightened requirements on Shell for any future Arctic operations. DOI also announced its intent to craft new offshore drilling regulations that specifically target operations off the coast of Alaska. In addition, the U.S. Coast Guard should soon release the results of its investigation into the grounding of the Kulluk, which could trigger regulatory or policy changes related to the marine transport aspects of oil exploration in the Arctic. In short, oil companies that want to drill in the U.S. Arctic will likely have to learn—and play by—a new and tougher set of rules.
Third, oil companies still have not demonstrated that they can effectively clean up an oil spill in icy Arctic waters. It was hard enough for oil spill response organizations to cope with the 2010 BP Deepwater Horizon oil disaster in the Gulf of Mexico. In an Arctic oil spill, responders would not only have to clean up spilled oil; they may have to contend with sea ice, darkness, bitter cold, fog or hurricane-force winds, not to mention the Arctic's lack of infrastructure and remote location (the U.S. Coast Guard station in Kodiak is more than 900 miles from the city of Barrow on Alaska's North Slope). Although major oil spills are relatively rare, they can have catastrophic consequences for fish and wildlife, marine and coastal environments, and residents of affected coastal communities. After assessing these risks, French giant Total concluded that the risk of an oil spill in Arctic waters was too high to justify drilling.
All these factors suggest that oil companies and government regulators should reassess whether drilling in the Arctic Ocean really makes sense, both from a financial and an environmental perspective. In the meantime, there should be a timeout on offshore drilling in the Arctic. That time could be put to good use by improving our understanding of the Arctic ecosystem, protecting important ecological and subsistence areas, and developing effective methods to clean up oil spills in Arctic waters.