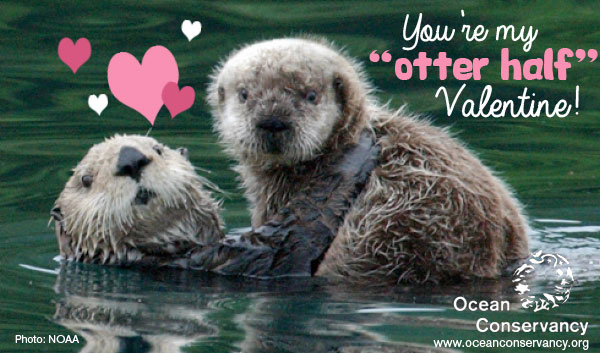 With Valentine's Day only two days away, we're thinking about all the people who are special in our lives. And that's why we're thinking of YOU. We couldn't do our work to protect the ocean without your support. You're our "otter" half.
Now it's your turn. We've put together some Valentine's Day ecards to help you share your love of the ocean with friends and family.
Click here to send your friends and family a Valentine's Day ecard now.
Take a minute to remind someone that they're important to you— it'll brighten their day.

People like you help us in so many ways. Each time you sign a petition, remember your reusable shopping bags, donate, or volunteer at our International Coastal Cleanup, you're making a positive impact on the ocean.
Your dedication and support help to remind us why our work is so important.
Thank you for being our partner in the fight for a healthy ocean.