Scallops Feel Acidification's Impact; Lessons to Be Learned From Oyster Growers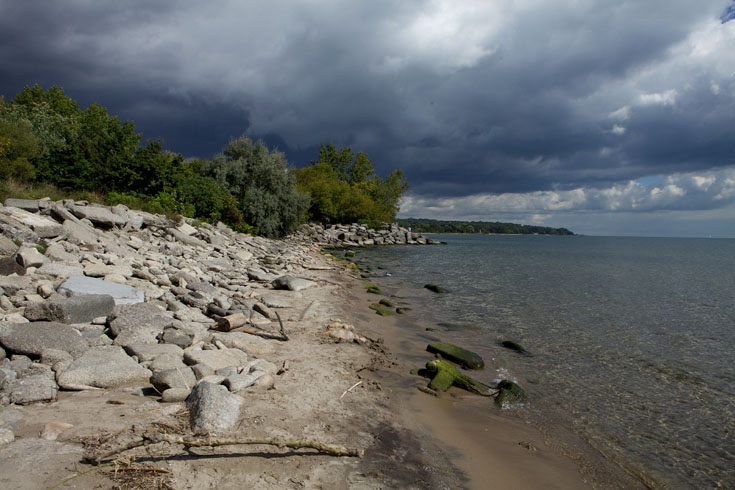 The Internet is buzzing: A scallop farming business in British Columbia, Canada, has lost $10 million and 10 million scallops because of ocean acidification. Island Scallops' CEO Rob Saunders' despair came through crystal clear in his quotes: "I'm not sure we're going to make it," and "[Acidification] has really kicked the hell out of us."
Saunders has been in the business for 35 years and has never seen anything like this. This is a shocking story for many – corrosive water because of carbon pollution single-handedly destroying a scallop business? It sounds eerily familiar to what Pacific Northwest hatchery owners in Washington and Oregon experienced in 2007 and 2008, when oyster larvae were dying by the billions. Whiskey Creek Hatchery and Taylor Shellfish Farms lost nearly 80 percent of their businesses due to increasingly acidic water.
Things seemed hopeless in the Pacific Northwest until scientists and researchers at Oregon State University worked together to monitor the acidity of the water that the hatcheries were drawing in to their tanks. They were able to make adjustments to their operations that have allowed them to stay in business, and ultimately, thrive. Sen. Maria Cantwell, D-Wash., was critical to the effort, earmarking much-needed funds for monitoring and research. This collective effort to tackle OA led to the first-ever initiative to address acidification in the state, including the establishment of a new acidification research center at the University of Washington. Washington's model is being emulated by other states like Maine.
This story of success is critical to Saunders' experience. His operation and farm is very different from those of the oyster growers, but are there lessons that can be learned? The oyster growers in the Pacific Northwest have sounded the alarm that acidification is threatening their businesses and livelihoods. They were instrumental in bringing attention to this issue. An early-warning system for acidification has enabled them to stay in business. Is there a similar solution that would help Saunders' business and other scallop farmers? Would a significant investment in an early-warning system for British Columbia be a game changer for these businesses that rely on a healthy ocean?
I am optimistic because of the great model we have from the Pacific Northwest (and because scallops are tied with oysters as quite possibly my favorite food). Ocean acidification is a big issue. It's daunting. More stories like Saunders' will come out in the future. But armed with the knowledge that rural communities and livelihoods are suffering as a result of what we are doing to the ocean, we have a responsibility to speak up, to get funding for cutting-edge research and monitoring, and to stop talking about this issue as if it's hopeless. States and oyster growers have shown that action on acidification is possible.
These collective local solutions can add up to something big, but that doesn't mean we can stop pushing for more action on the national level. The federal government currently budgets only $6 million a year for ocean acidification research. We've launched an online petition calling on Congress to double its research funding this year to help deepen our scientific understanding of this problem and protect thousands of jobs through awareness and adaptation. The appropriations deadline is coming up fast (March 31), so tell your elected officials to act now.