Hilton Worldwide Bans Shark Fin Dishes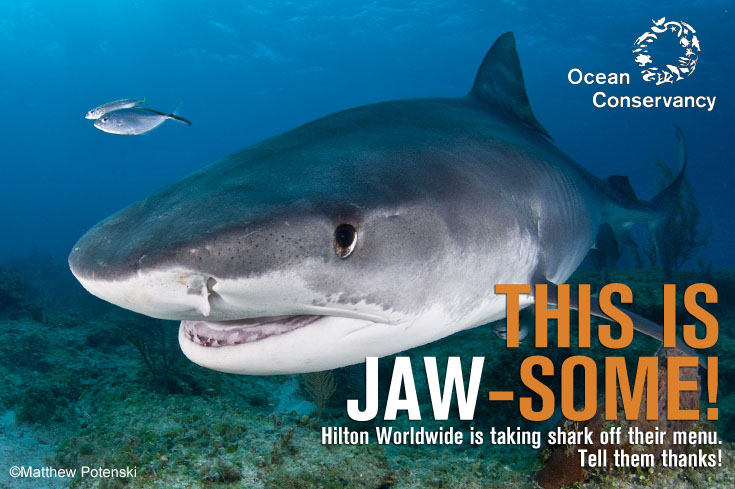 Recently, Hilton Worldwide announced that they will stop serving shark fin and cease taking new orders for shark fin dishes by April 1, 2014. This ban will take place at restaurants and food and beverage facilities operated by Hilton Worldwide's 96 owned and managed properties in the Asia Pacific region. This commitment supports the 'Living Sustainably' pillar of the company's global corporate responsibility strategy.
An estimated 100 million or more sharks are killed every year – the demand of shark fin has been a major cause for the decline of global shark populations.  A quarter of the world's sharks and rays are at risk of extinction. Shark fins are harvested by cutting off all the fins of sharks and often discarding the body back into the water. This process is fatal to sharks.
Hilton Worldwide's shark fin ban will help preserve the longevity and future of sharks, who are critical for keeping the marine ecosystems healthy. We hope that other hotel and restaurant industry leaders will follow in showing their commitment to protect sharks. By evaluating and taking responsibility for their impact on the environment, companies with strong leadership can play a major role in protecting our ocean.
Please join us in thanking Hilton Worldwide for no longer being a part of the shark fin trade.