Victory for Baby Sea Turtles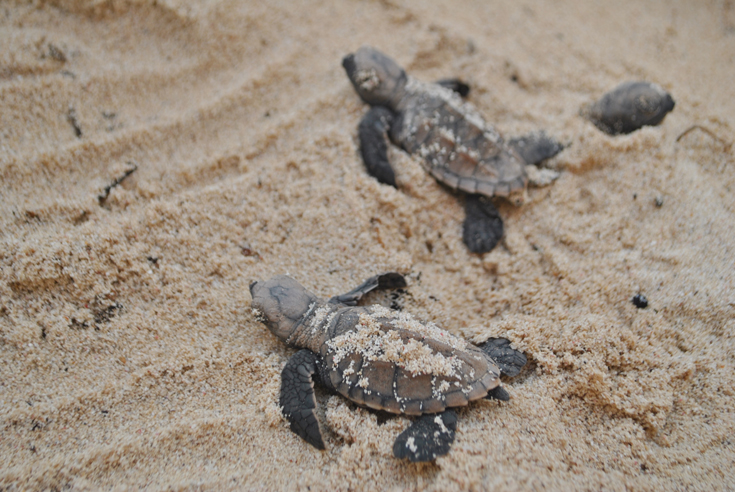 In December, we told you about the launch of an exciting new pilot program called Preserve the Spirit: The Sea Turtle Protection Partnership. The program helps endangered sea turtles to thrive in the Atlantic, around the coast of Florida and throughout the Gulf of Mexico.
During the four month pilot project, volunteers in Wrightsville, N.C. cataloged and removed trash from the beaches that serve as critical nesting habitat for sea turtles. Turtle volunteers removed a total of 7,209 items of trash across six sea turtle nesting zones. The information they collect helps us to better understand the threats faced by sea turtle hatchlings in order to help come up with solutions that will help them survive.
Thanks to the generosity of supporters like you, Preserve the Spirit: The Sea Turtle Protection Partnership has been a huge success. We are expanding the pilot program to include beaches in 5 more states. With more volunteers on more beaches, Ocean Conservancy can continue protecting sea turtles and fighting for trash free seas.
Thank you for making endangered sea turtles a priority. We couldn't have done it without you.