My Personal Journey from Hope to Restoration Four Years After the BP Oil Disaster (Part 2)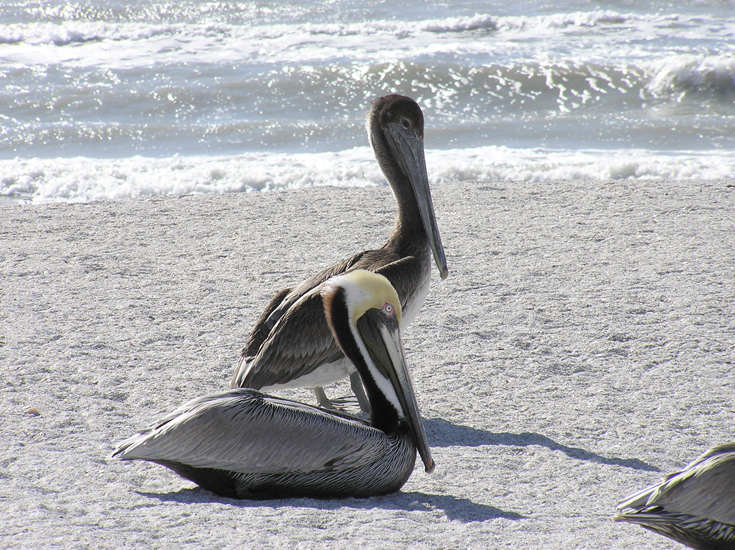 2010 marked a changing point both for the Gulf and for me personally. There is a distinct dividing line  ̶ before the disaster and after the disaster. I've now worked for Ocean Conservancy for over three years and, as I look forward to the potential opportunities that will arise to make the Gulf healthier, stronger and more resilient. I find myself hopeful. Many times it takes a tragedy or a disaster to make us appreciate what we have. I took the Gulf and all the things it offered throughout my life for granted. Now more than ever I want to protect, preserve and restore this beautiful place. The long road to restoration won't be a walk in the park. In fact, it will be a marathon.
As impacts emerge, I'm reminded that, even though the oil has stopped flowing, the harmful effects will be felt for years to come. Over the course of the last year, three important stories have emerged about impacts to the Gulf ecosystem:
Dolphins in Barataria Bay are showing severe signs of poor health;
An area of 24 square kilometers at the bottom of the Gulf surrounding the blowout site was severely impacted; and
Multiple studies have been conducted to determine how oil impacts offshore marine fish, such as bluefin tuna.
In order to fully restore the Gulf of Mexico from both oil impacts and prior degradation, it will take a comprehensive, holistic approach from the coast to the deep sea. This includes the coastal communities impacted by the spill. It won't be an easy task and will require some growing pains and the ability to adjust and overcome obstacles. Restoration projects should be guided by the best available science, they should be regional in nature, and a rigorous, adaptable monitoring program should be built into each project. Lastly, all projects should be fully vetted by the public. This disaster affected Gulf Coast citizens at a very local level, and they should have a voice in the restoration process.
When we think about how to restore the Gulf, many folks would imagine rebuilding oyster reefs or replanting marsh grass. These activities are tangible and near the shore. But, when we try to picture deep-water restoration, the picture gets a little fuzzy. How does one even begin to restore this mysterious place? In order to answer this question Ocean Conservancy convened experts from around the Gulf Coast to identify projects that would restore the marine environment. A critical piece of the restoration puzzle, a comprehensive Gulf of Mexico marine habitat map, was among restoration options identified. Mapping the Gulf would tell us what type of habitats exist, and where, as well as what condition they are in at this time. It would also provide a tool that allows scientists to more accurately study the abundance and health of fish populations, and provide fishery managers the information needed to better sustain a healthy fishing industry. It's a unique project, building knowledge rather than habitat. The BP disaster brought to light the unfortunate lack of baseline scientific information we have on the Gulf's ecosystem. In order to restore what was lost, we must first know what was there. Without good scientific data and a good understanding of both the species and their habitats, restoration efforts are not complete.
The challenge at hand is restoring an ecosystem so precious to us and our way of life. Gulf restoration is personal to those who call the Gulf home. Each day, I'm reminded of the magnitude of this task before us. We have one chance to get this right. When I look back 25 years from now at what has been accomplished, I hope I look back with satisfaction at a course well charted.
That's why we're asking BP to do their part. They've spent almost four years and millions in ad buys telling us they'd take responsibility for the disaster. And what we're asking is simple: BP, put your money where your mouth is, keep your promise and make things right in the Gulf. Take action today!
To read the first part of this series, please click here.