Oil and Ice Still Don't Mix in the Arctic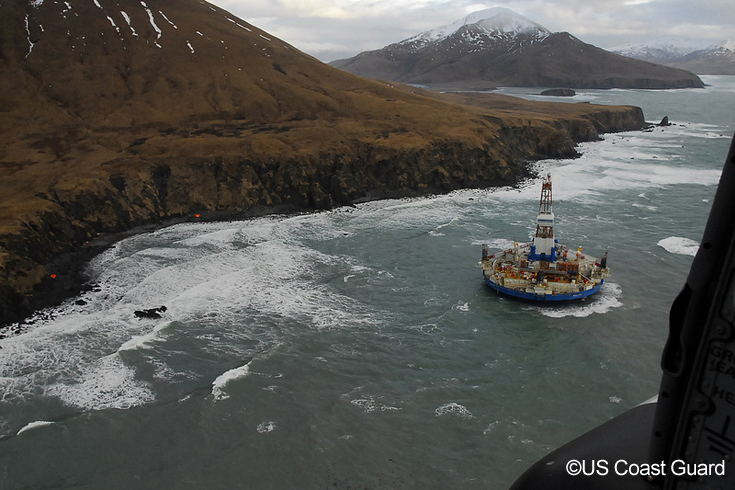 On April 23, the National Research Council (NRC) released a new report that reviews state of science and technology with respect to spill response and environmental assessment in the U.S. Arctic Ocean. Ocean Conservancy provided recommendations and comments to the NRC as it conducted its research last year.
Now that the NRC has published its final report, we are pleased to see that it confirms what we've known all along: there are major barriers to effective oil spill response in Arctic waters. These include lack of information, lack of infrastructure, and lack of preparedness to deal with adverse environmental conditions.
Knowledge gaps: baselines, data on physical and biological status, and understanding of the fate and behavior of oil under sea ice conditions are all inadequate.
The NRC report correctly notes that effective spill response and recovery requires a "fundamental understanding of the dynamic Arctic region." Unfortunately, current knowledge of the Arctic marine environment is plagued by significant gaps. For example, the NRC found that existing data in the Arctic "do not provide reliable baselines to assess current environmental or ecosystem states" and cannot fully anticipate future impacts. It also determined that "[p]opulation sizes and trends for most U.S. Arctic marine mammals are poorly known," and "shoreline and hydrographic data are mostly obsolete, with limited tide, current, and water level data and very little ability to get accurate positioning and elevation." Other shortcomings? Spill trajectory models "have not been calibrated for the full range of environmental factors encountered in the Arctic" and "reliable oil spill trajectory models for oil fate and behavior under sea ice conditions have not been established."
Infrastructure: equipment and services needed to support response teams are insufficient.
In addition to these knowledge gaps, the NRC report found that the Arctic's lack of infrastructure "would be a significant liability in the event of a large oil spill." Responders would be confronted with "a severe shortage" of basic services including "housing, fresh water, food and catering, sewage handling and garbage removal facilities, communications infrastructure, ability to handle heavy equipment, supplies, and hospitals and medical support." Despite the U.S. Coast Guard's best efforts, the NRC report concluded that "personnel, equipment, transportation, communication, navigation and safety resources needed for oil spill response are not adequate for overseeing oil spill response in the Arctic." In short, spill response personnel would likely be unable to react quickly to an oil spill without "improved port and air access, stronger supply chains, and increased capacity to handle equipment, supplies, and personnel."
Arctic environment: challenging environmental conditions in the Arctic create increased risk for responders.
Environmental conditions in the Arctic present another serious problem for oil spill response. The NRC report recognized that "Arctic conditions impose many challenges for oil spill response—low temperatures and extended periods of darkness in the winter; oil that is encapsulated under ice or trapped in ridges and leads; oil spreading due to sea ice drift and surface currents; reduced effectiveness of conventional containment and recovery systems in measurable ice concentrations; and issues of life and safety of responders."
While the NRC report is dense and detailed, its overall message is simple: "[m]arine activities in U.S. Arctic waters are increasing without a commensurate increase in the logistics and infrastructure needed to conduct these activities safely."
Fortunately, the NRC report contains a series of important recommendations designed to remedy some of the shortcomings that the report identified. Implementing those recommendations will take commitment, time and resources. But four years after the Deepwater Horizon oil disaster in the Gulf of Mexico, and 25 years after the Exxon Valdez oil spill in Prince William Sound, those are recommendations we should not ignore.