House of Representatives Ignores Calls for Investments in Our Ocean and the People that Depend on It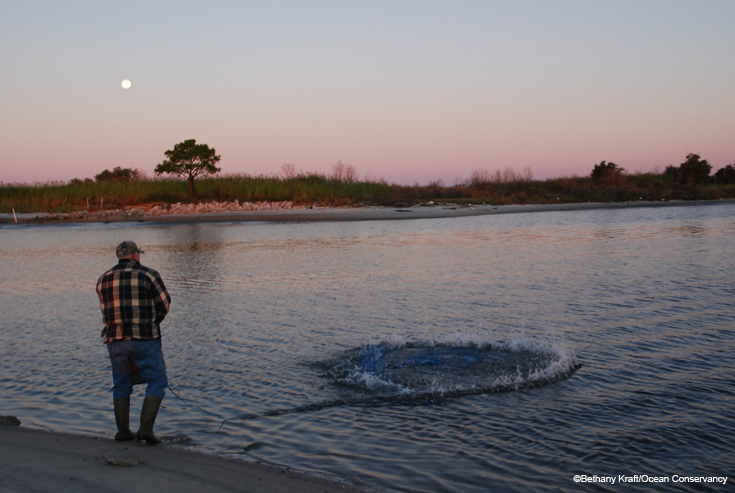 Just a few months ago, President Obama called for a much-needed boost in federal funding for our ocean. The U.S. House of Representatives, however, has refused to stand up and answer that call. The House's proposed funding bill for the National Oceanic and Atmospheric Administration (NOAA), which was released this week ignores needed investments in critical areas of ocean science and conservation, and would even take steps backward, decreasing the amount of funding for our ocean from current levels.
Overall, the bill fails to provide  $22.7 million for the National Ocean Service and $46.6 million for the National Marine Fisheries Service that NOAA has requested – a total loss of nearly $70 million for our oceans, and $24.5 million below current funding levels.

A closer look reveals that the House proposal:
Fails to increase investment in ocean acidification research to improve our understanding of acidification impacts on vulnerable communities and businesses—and to devel­op tools and strategies to tackle the economic, on-the-ground impacts.
Fails to fund Regional Coastal Resilience Grants that could help build resilient coastal communities that are prepared to face changing ocean conditions, economic conditions, and major events, such as Superstorm Sandy, that threaten people's businesses, livelihoods, homes and way of life.
Fails to invest in improvements to oil spill response capacity in the Arctic, where no demonstrated technology or technique exists to respond effectively to an oil spill in icy waters. The House also fails to increase funding for the Arctic Observing Network to track and understand profound changes in the Arctic.
Guts funding for climate change science to the tune of nearly $40 million below current levels, and nearly $70 million below the amount NOAA says we need.  This means that that funding for many much-needed activities would be at risk, from baseline science and data collection on climate and weather, to cutting-edge research on extreme events — like heat waves, droughts — and how our communities and businesses can best prepare for them.
Experts agree that we need to invest in our ocean now to support its health and productivity in the future. For example, Secretary of State John Kerry is hosting a major international conference called "Our Ocean" in June to bring together government officials, scientists, and industry representatives from all over the world to determine how to address marine issues in a way that will make a difference in people's lives. At the same time, efforts like the XPrize Ocean Initiative are leveraging private sector dollars and innovation to answer key questions about our ocean and advance solutions.
The House will pass this funding bill through Committee today, and likely vote on it later this month. The Obama administration and millions of coastal residents and businesses understand the importance of smart investments in the health and productivity of our ocean. We hope to see the Senate take responsible action when they produce their own budget for consideration.