What's Needed to Put an End to Ocean Cleanups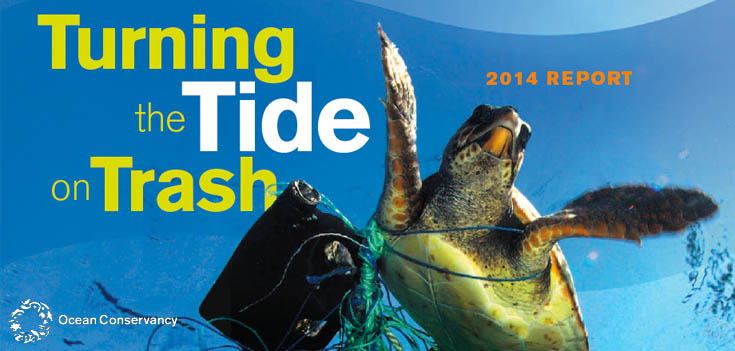 This week Ocean Conservancy is releasing its yearly data report highlighting the efforts of the nearly 650,000 dedicated volunteers who removed over 12 million pounds of trash from beaches and waterways around the world during the recent International Coastal Cleanup. The release of these data is a great opportunity to celebrate the success of this event, but let's also use this occasion to highlight the fact that much more needs to be done if society is ever going to rid the ocean of trash. It's time to shift the emphasis from cleaning up to stopping trash from ever reaching our coasts and waterways in the first place.
Accomplishing trash free seas can't be done by any one sector of society, but individuals must first embrace their responsibility to keep our ocean clean. Ocean Conservancy data show that personal behavior is behind much of the trash found on our coasts and in our oceans and waterways. Topping the list each September are cigarette butts, bottles, cans, caps, bags, food wrappers and cutlery, much of this left behind by careless beachgoers.  Strange finds, like mattresses, car parts and even a loaded handgun, show that many still view the natural world as an acceptable place to dump unwanted possessions. The vast amount of trash we collect each year highlights the need for a much greater respect of our natural places and all that they provide to our communities and economies.
Read more at National Geographic's NewsWatch >>