A Victory for Gulf Sea Turtles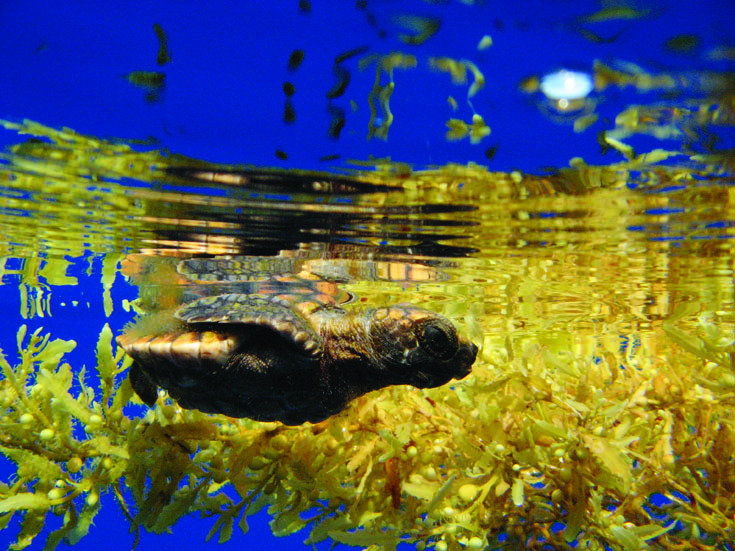 Last September, we asked you to help us protect the Gulf's sea turtles and today, I have some wonderful news to share. Thanks to more than 5,000 of our supporters, 685 miles of beaches and nearly 200,000 square miles of the Atlantic Ocean and Gulf of Mexico have now been declared critical habitat for threatened loggerhead sea turtles. The newly protected areas include floating Sargassum mats, where young sea turtles live and grow.
This victory is an important step toward a fully restored Gulf. During the BP Deepwater Horizon oil disaster, tens of thousands of sea turtles were located in the coastal waters of the Gulf of Mexico where oil accumulated at the surface. The BP oil disaster started during sea turtle nesting season, and as millions of barrels of oil bubbled up from the seafloor that summer, loggerhead sea turtles were returning to the Gulf Coast to lay their eggs. Almost 300 sea turtle nests had to be relocated from the Gulf Coast to the Atlantic Coast in 2010, in order for the young turtles to have a better chance at survival. This meant over 14,000 loggerhead sea turtles hatched along Atlantic Coast instead of their home beaches in the Gulf.
Several other environmental organizations, including the Center for Biological Diversity, Turtle Island Restoration Network and Oceana played a key role in this victory. These groups took legal action, which forced the National Marine Fisheries Service to act.
Victories like this one inspire me to continue working towards a healthy Gulf. It proves that decision-makers are listening and it reminds me that together, we have the power to make a difference for the Gulf.