Tell the Department of Interior to Protect Walruses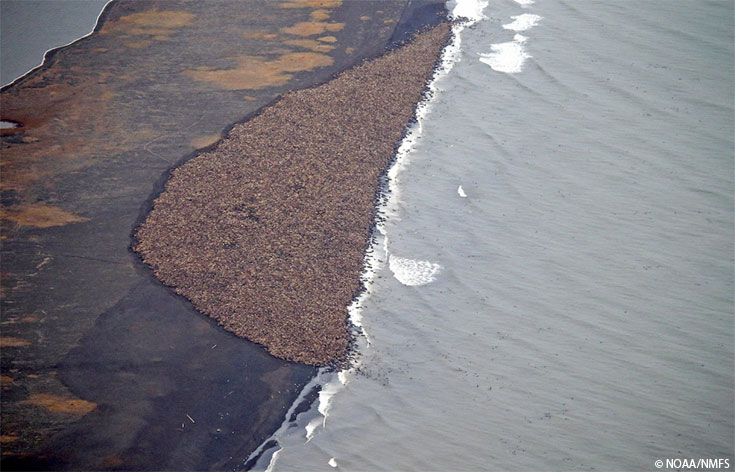 When I first saw the photo above, I couldn't believe it was real.
Those are 35,000 walruses – packed together onshore in Alaska.
If you're saying to yourself "that doesn't look normal," you're right. Packs like this were unheard of before 2007.
The sea ice walruses usually rest on is disappearing, forcing them to come all the way to shore between feedings. These changes to sea ice are putting walruses at great risk.
Now, Shell has proposed a plan to drill for oil in the waters where walruses live, feed, and raise their young. Risky Arctic drilling will cause even more stress for the walruses that are already struggling to cope with the loss of sea ice. We need to stop Shell's plan.
Click here to tell the Department of Interior to protect the walrus's home. Say no to risky Arctic drilling.