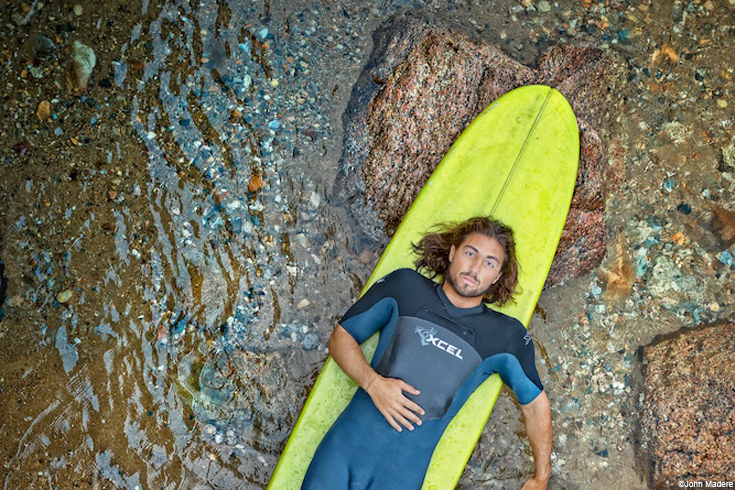 This blog post was written by John Madere, an award winning photographer. 
I'm pleased to announce that the book launch and exhibition of my Tidal Anatomy portrait series opens at Site 109 in Manhattan on October 21. The images are the result of two years of photographing surfers from an unlikely perspective with my camera placed high above the surfer and beach.
The inspiration for this project came to me while walking along the shore in Montauk, New York, on a raw, windy day in the Spring of 2013. An unusually harsh winter had radically altered the beach, leaving behind arresting scenes of strewn rocks, stratified clay, decaying driftwood, driven sand, and man made debris.
Read more at JohnMadere.com.