Time to Get to Work on Restoration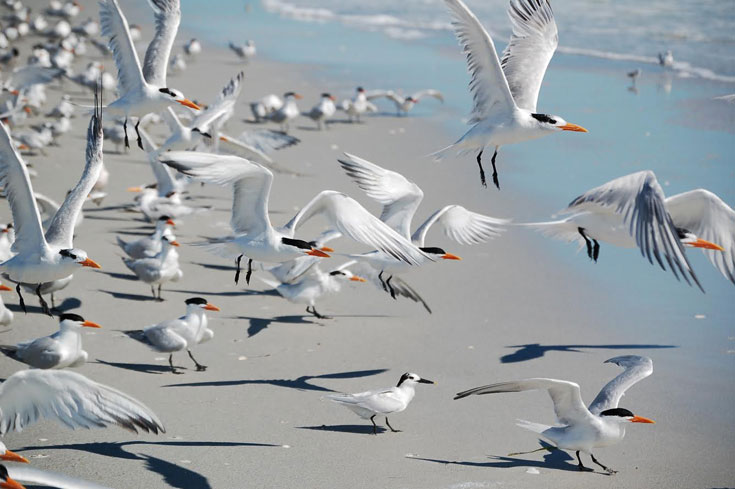 There's a right way and a wrong way to spend millions of dollars restoring the Gulf of Mexico. The Gulf Coast Ecosystem Restoration Council, a federal and state entity responsible for spending a portion of the RESTORE Act dollars, is doing it right by releasing all of the candidate projects to the public far before any decisions are made.
A total of 50 project proposals for comprehensively restoring the Gulf in the wake of the BP Deepwater Horizon oil disaster were made publically available this week, and the line-up includes some great concepts for restoring watersheds, deep-water corals, acquiring new lands for conservation and promoting living shoreline habitat.
The Council will choose some combination of the 50 submitted projects in a package, called a Funded Priority List, to address habitat and water quality in a big way. Approximately $150 to $180 million is available for this funding opportunity, and the challenges for the Council will be where to focus the Funded Priority List and how to combine projects to achieve the goal of comprehensive, ecosystem-wide restoration.
One approach might be to ensure that all habitats, from Brownsville, Texas to the Florida Keys, and longleaf pine savannas to deep-water corals, are better understood and protected in some way. Another approach might be to look at problems affecting water quality – including stormwater runoff, leaky septic tanks and a lack of natural buffers like oyster reefs – and address those holistically in priority areas across the Gulf Coast.
Thankfully, the Council has posted the full descriptions of all 50 projects on their website where anyone may read them and select their favorite projects. We commend the Council for their commitment to restoring our environment in a way that is transparent, comprehensive and based on the best available science.
Ocean Conservancy is also excited to see projects included in the Council's list that will restore deep-water corals and map the Gulf of Mexico seafloor. Deep-water corals were damaged extensively by the BP oil disaster, and the Department of Interior project to recover and restore this unique habitat will hopefully help this fragile ecosystem recover.
Additionally, the Department of Commerce project to map habitats in the Gulf of Mexico is absolutely critical, considering how little we know about the Gulf seafloor and its importance for things like fishery productivity. We consider these to be necessary and important components of comprehensive restoration, and welcome their inclusion on the roster of potential projects.
This is an exciting time for Gulf restoration, and we are eager to get to work on behalf of a resilient and healthy marine ecosystem. If you share our excitement, sign our petition and urge the Council to select projects that restore the Gulf beyond the shore.