The President's Budget… What's at Stake for the Ocean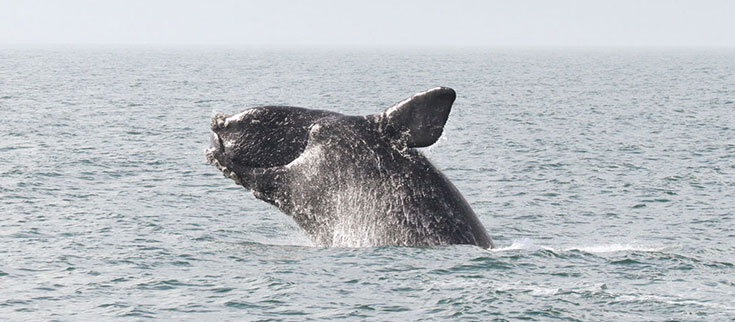 Today, President Obama released his proposed federal budget for 2016, kicking off what will be a lengthy debate between the White House and Congress on how to fund the government for the next year.
It's a big proposal, and inside-the-beltway fights over topics like sequestration and budget reconciliation often seem abstract and disconnected from what really matters on the ground. But things like budget sequestration DO matter. They matter a lot. And they matter for the ocean.
Back in 2011 Congress and the Obama Administration agreed to a series of harmful budget cuts called sequestration. The threat of sequestration was intended to force compromise by guaranteeing automatic, across-the-board budget cuts to the whole government if Congress couldn't reach agreement on how to fund the government. These cuts were never meant to be implemented; they were put into place to force cooperation on a budget deal.
Since 2011, there have been a few times when Congress and the White House have reached comprehensive deals on federal funding. Just last year a budget deal led to important investments in programs at the National Oceanic and Atmospheric Association (NOAA). Other years, however, failure to reach a government-wide budget agreement has had severe consequences for the ocean – in 2013 NOAA's budget was cut by $160 million because a deal could not be made.
So for next year, here is the big question: Will Congress and the president reach a compromise that will protect investments in these important programs?
The president's budget seems to indicate that he wants a deal. The proposed 2016 budget would reverse the harmful sequestration cuts, allowing the government to invest in programs that support a healthy ocean, coastal communities and livelihoods across the country.  That's why in the president's budget Obama proposes strong funding for NOAA, including the following
$50 million for regional coastal resilience grants – competitive grants from NOAA that support work to address changing ocean conditions such as chemistry and ecology, sea level rise and coastal inundation, weather hazard risks, new ocean uses, and increasing use conflicts.
$30 million for ocean acidification research – acidification is changing the very chemical nature of our ocean, harming many important species and the fishermen, shellfish farmers, coastal communities and tourists who depend on productive coastal areas for their livelihoods.
$163 million for fisheries data collections, surveys, and assessments that provide the basic information needed to sustainably manage our nation's fisheries and end overfishing for good.
Today, the president is proposing to invest in ocean health, coastal resilience and people's livelihoods. In the coming months, it will be up to Congress and the White House to come together and reach agreement so that scientists and ocean experts at NOAA can continue their important work.