Good News for the World's Smallest Porpoise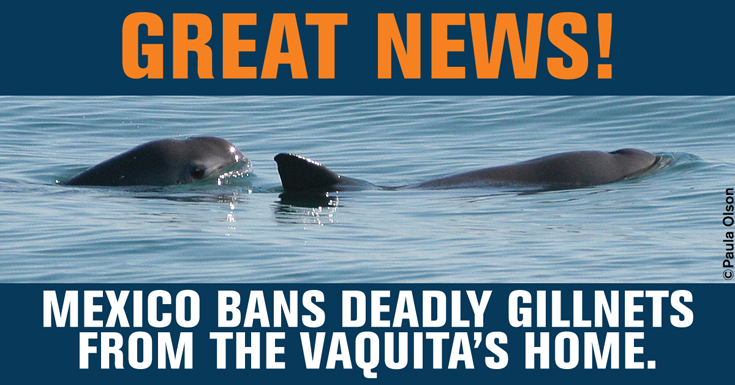 Good news for vaquitas this week! The Mexican government will ban the use of gillnets in the Gulf of California, the only place vaquitas call home, for the next two years. This is a much-needed protection for the critically endangered vaquita. In fact, there are less than 100 left in the world.
This is a vital first step in rebuilding the population of the world's smallest porpoise. Vaquitas are often caught as bycatch in gillnets, which ensnare and kill them.
Earlier last year, we sent a petition to the United States urging them to work with the Mexican government to save this tiny marine mammal. More than 54,800 Ocean Conservancy supporters signed that petition.
Please join us in urging the U.S. to continue supporting Mexico's efforts to save the vaquita.