The Five "Rs" of Oil Spills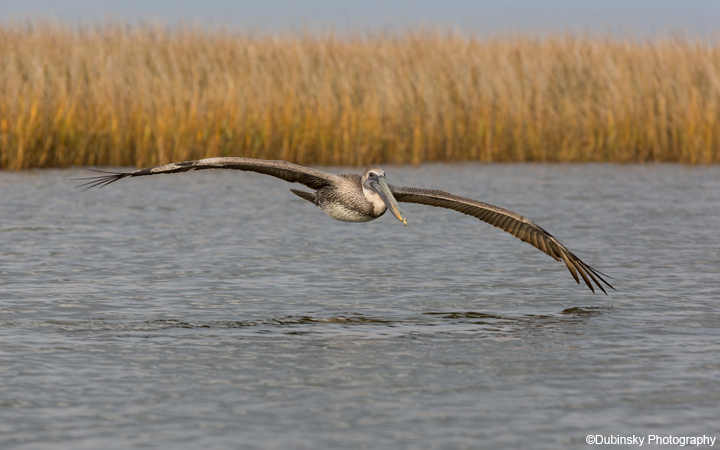 Five years ago, I didn't know much about oil spills. I worked for an environmental nonprofit in coastal Alabama, where I could literally see natural gas rigs pumping in the distance when I stood on the beach. But I didn't think much about what a big spill could mean for my community until the worst-case scenario showed up on my doorstep.
Now, on the eve of the five-year memorial of the BP Deepwater Horizon explosion that took the lives of 11 men and led to the largest environmental disaster in U.S. history, I know a great deal more about oil spills and the toll they can take on communities.
Here are the five most important lessons I've learned in the last five years.
Risk
When you drill for oil offshore, the risk of a spill can be minimized, but it's never completely eliminated. Drilling in the Gulf of Mexico is not going away anytime soon, but that doesn't mean we shouldn't do everything in our power to minimize the risk of another disaster. In January 2011, the national commission charged with investigating the BP oil disaster made a number of recommendations about improving the safety of offshore energy production nationwide, but many of those recommendations haven't been implemented.
It's not just the Gulf at risk of the next big spill. As drilling moves into deeper and deeper water, and into harsher (Arctic?) and new (Atlantic?) areas, it's a question of when, not whether, the next spill will happen.
Response
One of the important lessons of the BP oil disaster was how unprepared we were to respond to a spill of that magnitude. BP's response plan indicated it had the ability and resources to respond to an offshore blowout of up to 250,000 barrels per day. That didn't turn out to be the case.
We also learned quickly that the Area Contingency Plans, which lay out how the federal government will respond to a disaster like an oil spill, were woefully incomplete. The U.S. Coast Guard has made significant progress in updating those plans, but it is still unclear how local officials and community leaders can be incorporated into the Incident Command response structure and bring their local expertise to bear for the next oil spill response effort.
Lastly, response technology is stuck in the 1960s, while drilling technology continues in leaps and bounds. Skimming, burning, containing and dispersing oil are still pretty much the only options when it comes to a marine spill. The Department of Interior introduced new drilling regulations this week to strengthen response capabilities, but it doesn't go far enough. And the closest that Congress has come to making any regulatory change is calling a hearing on the "Macondo incident." Oil companies need to invest in research and development of new response technology as part of doing business in the offshore environment.
Recovery
Understanding the baseline health of an ecosystem like the Gulf is critical in knowing whether it is thriving or merely surviving. Under the Natural Resource Damage Assessment process, BP is responsible for paying for restoration activities to return the Gulf ecosystem back to the baseline conditions of April 19, 2010 (the day before the explosion). This is a difficult task though, because research in the Gulf has been historically underfunded, and so we lack the information that tells us what we need to know about the health of the Gulf and how the ecosystem changes over time. In order to address impacts from the BP disaster and be more prepared in the future, we need to invest significantly in long-term monitoring in the Gulf. Long-term science and data collection should be a requirement for any areas under consideration for new offshore drilling.
Restoration
When an oil spill impacts your environment and the wildlife that depends on it, they can recover more easily if they were healthy to begin with. The Gulf is a vast ecosystem with an incredible capacity to adapt to harsh conditions, but that doesn't mean we can ignore the overall health of our natural resources indefinitely. Protecting critical habitats and resources, restoring functionality to impaired natural processes such as how water flows and reducing stresses on resources should be an ongoing and concerted effort if we are serious about maintaining our way of life on the Gulf Coast. We shouldn't wait for an oil spill to put an entire ecosystem in peril before we spend money on shoring up the resources we rely on for food, recreation and jobs.
Resilience
Resilience has become a buzzword lately, but in its most traditional sense, resilience means the ability to "bounce back" from something. Hurricanes, floods, oil spills… these disasters are becoming increasingly common on the Gulf Coast and around the world. How exhausting if we are supposed to continually rebuild and "bounce back" to where we were before. You never make progress that way. LaDon Swann with Mississippi-Alabama Sea Grant once suggested that resilience should mean "bouncing forward". In order to do that, we have to think hard about what we need to do to adapt to life in a changing world, especially on the coast.
Want to learn more about the BP oil disaster and share your thoughts? Join our tweet chat on April 17 at 1pm CST. Send questions to Ocean Conservancy's staff by using the hashtag #OurGulf.