How One City in the Philippines is Setting an Example for the World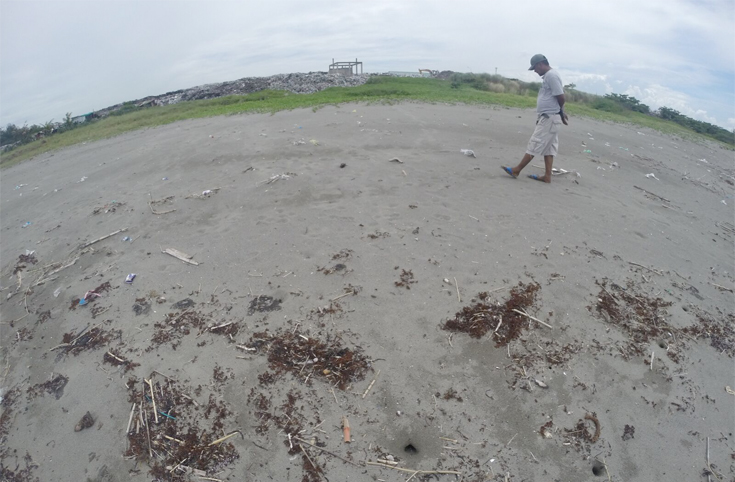 As much as eight million metric tonnes of plastic leak into the world's ocean every year and the amounts continue to grow. Without concerted global action, there could be one ton of plastic for every three tons of fish by 2025, leading to massive environmental, economic and health issues. One city in the Philippines isn't standing by and waiting for help. They're taking action.
Below is a Q&A between Emily Woglom, Ocean Conservancy's Vice President of Conservation Policy and Programs and Belen Fernandez, Mayor of the city of Dagupan, a coastal community in the Philippines.
Emily: To start off, for those who aren't familiar with Dagupan, what would you tell people about the city and its people?
Belen: We're a happy city and a happy people. More importantly, we're resilient. We're doing what we can to get wi-fi into our schools to help our students and also working to improve health care. As a city, we're always looking to improve the quality of life in our city and our families. One of the biggest challenges I've had as mayor – as it relates to improving the quality of life for our people – is our waste problem.
Emily: Please tell us more about the problem you're facing with waste in your city.
Belen: Well, the ocean and our waterways are very important to us. Fishing is a huge aspect of our livelihood and is how many people put food onto the tables for their families. I'll always remember the stories from our fishermen, spanning the past couple years as mayor. They talked to me with such sadness about how their incomes were decreasing due to waste in our waterways, and how it's impacting their ability to feed their families. It was one of the first times I realized I needed to make waste management a priority in Dagupan.
Emily: You're doing a lot of work to improve waste management. Tell us a little bit about what the problem really looks like in Dagupan.
Belen: Dagupan has a 50 year-old garbage problem. For more than 50 years, people have been using our beach as a dump site. It's been impacting the health of our citizens, and we know that needs to stop. We've established strong partnerships with industry that have allowed us to secure the resources we need to help tackle these issues. We know we can't do it alone, and it's probably the same around the world. It's so important that you have a dedicated group of passionate people and organizations to help tackle the issue
Emily: You've made fixing the waste problem a priority. Why is this your #1 priority?
Belen: As far as waste is concerned, it's one of the hardest issues to solve. When you think about it with respect to healthcare, you have a system – the doctors, the facilities and the tools. In education, you have the teachers, the schools and the supplies. Without the technical solutions to help fix a 50-year problem, it's hard to know where to start. We've been working hard with government officials to start identifying the right approaches and implement solutions.
Emily: Do you have any advice or recommendations for other mayors who may be having a similar problem with waste?
Belen: I've met with mayors across our country – many that have waste issues just don't have a solution. Much like our situation a few years back, they don't have the resources needed to help fix the problem. Hopefully, once we have worked out a system here in Dagupan, others can use what we have been doing as a model for their own success. The tough part about combating waste is that even if we can do our job and clean up our rivers, unless those upstream are also tackling the issue, our rivers won't remain clean for long. This needs to be an ongoing effort.
Emily: Do you find it helpful that officials such as Secretary John Kerry and those in the U.S. State Department are making ocean pollution such a priority?
Belen: I'm very happy that Secretary Kerry and the State Department have made this such a global priority. There are a lot of people around the world who don't know how big of an issue this is, but hopefully the attention they're giving to this issue will help people  realize that this is something we need to take action with. Without everyone becoming aware of how significant this issue is, the problem will only continue to grow and have severe environmental and economic impacts across the world.
For more information about ocean plastic, please see Ocean Conservancy's global report, Stemming the Tide: Land-based strategies for a plastic-free ocean. This new report outlines a path forward to reducing ocean plastic waste by 45 percent by 2025.